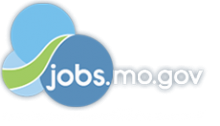 Job Information
Peraton Corporation

Data Analyst - Medicare

in

Jefferson City

,

Missouri
Peraton Overview
Peraton drives missions of consequence spanning the globe and extending to the farthest reaches of the galaxy. As the world's leading mission capability integrator and transformative enterprise IT provider, we deliver trusted and highly differentiated national security solutions and technologies that keep people safe and secure. Peraton serves as a valued partner to essential government agencies across the intelligence, space, cyber, defense, civilian, health, and state and local markets. Every day, our 22,000 employees do the can't be done, solving the most daunting challenges facing our customers.
Qualifications
Prerequisites:
BS 5-7 Years, MS 3-5, PhD 0-2

Strong computer skills including Microsoft Access, experience in relational data base design, extract, and reporting, Excel, and the Internet

Strong proven analytical ability and basic knowledge of statistics and sampling techniques

Proven Ability to work with a variety of systems, sources of data and analytic tools

Strong communication and organization skills
Essential Functions:
This position may require the incumbent to appear in court to testify about work findings.

Ability to analyze data to identify and compare norms, trends and patterns.

Ability to present issues of concern, citing regulatory violations, alleging schemes or scams to defraud the Government.

Ability to communicate effectively, internally and externally

Ability to report work activity on a timely basis.

Ability to handle confidential material.

Ability to conduct self-directed research to uncover problems in Medicare payments made to a variety of provider types including physicians, suppliers, hospital, rehabilitation facilities, Skilled Nursing Facilities, Rural Health Care Facilities, and other healthcare professionals as well as Home Health Agencies and Hospices

Ability to organize a case file, research violations and accurately and thoroughly document all steps taken in project development.

Ability to attend meetings, training and conferences, overnight travel required in some instances.

Ability to work independently and as a member of a team to deliver high quality work
Responsibilities
SafeGuard Services (SGS), a subsidiary of Peraton, performs data analysis, investigation, and medical review to detect, prevent, deter, reduce, and make referrals to recover fraud, waste, and abuse.
Since 1999, SGS has prevented more than $9.65 billion in inappropriate payments, consisting of nearly $5.98 billion in proactively Prevented Dollars and more than $3.69 billion in Recovered Dollars. Our experience with fraud and abuse analytics has resulted in the referral of thousands of cases to law enforcement and resulted in successful criminal and civil prosecution and civil monetary penalties.
Position Overview:
The position requires the individual to conduct research on Medicare claims data and other sources of information to identify problems, review sophisticated data model output, and utilize a variety of tools to detect situations of potential fraud and support ongoing fraud investigations and requests for data.
For Colorado Residents
Colorado Salary Minimum: $54,558.40
Colorado Salary Maximum:$116,625.60
The estimate displayed represents the typical salary range for this position, and is just one component of Perspecta's total compensation package for employees. Other rewards may include annual bonuses, short- and long-term incentives, and program-specific awards. In addition, Perspecta provides a variety of benefits to employees.
Job Locations US
Requisition Post Information* : Posted Date 1 week ago (6/2/2021 8:53 AM)
Requisition ID 2021-105912
Position Category Data Analytics / Intelligence
Clearance No Clearance Required