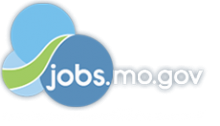 Job Information
Veterans Affairs, Veterans Health Administration

Physical Therapist

in

Jefferson Barracks

,

Missouri
Summary
DUTY STATION: The duty station is at the Jefferson Barracks Division however, the duty station may be changed to one or multiple associated VAMC locations within the metropolitan St. Louis, MO area based on the needs of the medical center. THIS IS AN INTERNAL ANNOUNCEMENT. IF YOU ARE NOT A VA-WIDE AGENCY EMPLOYEE, THEN YOU MUST APPLY UNDER CBSS-10908401-20-EG FOR U.S. CITIZENS.
Responsibilities
THE FUNCTIONS INCLUDE, BUT NOT LIMITED TO: The physical therapist a wheelchair seating and positioning and assistive technology specialist is assigned to the Physical Medicine & Rehabilitation Program located within the Extended Care Rehabilitation Service at the St. Louis VA Healthcare System. The St. Louis Healthcare System provides a full range of patient care services, education, and research. Serves as a consultant for all health care providers regarding Wheelchair seating and positioning and assistive technology physical therapy and rehabilitation. Educates/orients residents and fellows, nurses and other clinicians/staff regarding physical therapy in general and specifically as it relates to wheelchair seating and positioning and assistive technology management. Reviews and updates wheelchair seating and positioning and assistive technology protocols, policy and program at the VA-St. Louis Health Care System Provides a minimum of one (1) in-service education program per year to the physical therapy department. Plans, implements and reports on performance improvement activities relating to wheelchair seating and positioning and assistive technology physical therapy serviceS. Performs complex physical therapy evaluation and treatment for male and female patients aged 20-85+ years old. Assesses for and requests prosthetic/orthotic equipment as needed and is able to make modifications as necessary. Incumbent is responsible for over-seeing the day-to-day operation of the clinic area to which assigned. Participates in or coordinates program development for special programs within the physical therapy department. Work Schedule: Monday - Friday, 8 am - 4:30 pm, rotating holiday and weekend coverage as needed Financial Disclosure Report: Not required
Requirements
Conditions of Employment
Qualifications
Applicants pending the completion of educational or certification/licensure requirements may be referred and tentatively selected but may not be hired until all requirements are met. Basic Requirements: United States Citizenship: Non-citizens may only be appointed when it is not possible to recruit qualified citizens in accordance with VA Policy. Education and experience. The individual must meet at least one of the requirements below: Bachelor's degree in Physical Therapy AND five (5) years of progressively independent experience as a physical therapist. Master's degree in Physical Therapy AND two (2) years of progressively independent experience as a physical therapist. Doctorate degree in physical therapy. Licensure. Individuals hold a full, current, and unrestricted license to practice physical therapy in a State, Territory or Commonwealth of the United States, or in the District of Columbia. Physical Requirements. Pre-placement and periodic physical examinations are required for hybrid occupations to ensure workers are placed in positions where they can perform the essential functions of their job considering their physical, mental and emotional capacities, without endangering their health or the health of their co-workers. See VA Directive and Handbook 5019. English Language Proficiency. Individuals appointed under authority of 38 U.S.C. chapters 73 or 74, to serve in a direct patient-care capacity in VHA must be proficient in written and spoken English. See Chapter 2, section D, paragraph 5a, this part. Preferred Experience: Physical Therapist with experience in all elements of w/c seating and positioning; as well as inpatient and outpatient clinical experience. Grade Determinations: GS-13 Physical Therapist (Clinical Specialist) Experience. In addition to meeting the basic requirements, one year of progressively complex experience equivalent to the GS-12 grade level and one of the following:
Evidence of a minimum of 2,000 hours of clinical practice directly in the specialty area. This time must be between the past two and five years; or

Board Certification in the specialty area recognized by the ABPTS; or

Completion of a fellowship program; or

An additional advanced degree in a related field. In addition, the candidate must demonstrate the all following KSAs. 1. Advanced knowledge and expert skill in a range of specialized interventions and treatment modalities used in a specialized treatment area of physical therapy.

Ability to serve as a consultant and subject matter expert for health care providers regarding the delivery of care within a specialized content area of physical therapy (see paragraph 2i). 3. Ability to teach and mentor medical center staff in a specialized content area of physical therapy.

Ability to guide the work of a multi-disciplinary team in a specialized content area of physical therapy.

Advanced knowledge and expert skill to perform and interpret specialized procedures and tests in evaluating the treatment outcomes in the assigned specialty content area (see Definitions, paragraph 2. i.). References: VA HANDBOOK 5005/99 PART II APPENDIX G12 DATED 02/07/18 The full performance level of this vacancy is GS-13. The actual grade at which an applicant may be selected for this vacancy is in the range of GS-13 to GS-14. Physical Requirements: This position frequently requires moderate to heavy lifting. Normally such lifting will involve, but not be limited to assisting with transfers or gait training of the client in the physical therapy clinic. Part of this position will involve sedentary work involving computers and communications.
Education
IMPORTANT: A transcript must be submitted with your application if you are basing all or part of your qualifications on education. Note: Only education or degrees recognized by the U.S. Department of Education from accredited colleges, universities, schools, or institutions may be used to qualify for Federal employment. You can verify your education here: http://ope.ed.gov/accreditation/. If you are using foreign education to meet qualification requirements, you must send a Certificate of Foreign Equivalency with your transcript in order to receive credit for that education. For further information, visit: http://www.ed.gov/about/offices/list/ous/international/usnei/us/edlite-visitus-forrecog.html.
Additional Information
Receiving Service Credit or Earning Annual (Vacation) Leave: Federal Employees earn annual leave at a rate (4, 6 or 8 hours per pay period) which is based on the number of years they have served as a Federal employee. VA may offer newly-appointed Federal employee's credit for their job-related non-federal experience or active duty uniformed military service. This credited service can be used in determining the rate at which they earn annual leave. Such credit must be requested and approved prior to the appointment date and is not guaranteed. This job opportunity announcement may be used to fill additional vacancies. It is the policy of the VA to not deny employment to those that have faced financial hardships or periods of unemployment. This position is in the Excepted Service and does not confer competitive status. VA encourages persons with disabilities to apply. The health-related positions in VA are covered by Title 38, and are not covered by the Schedule A excepted appointment authority. Veterans and Transitioning Service Members: Please visit the VA for Vets site for career-search tools for Veterans seeking employment at VA, career development services for our existing Veterans, and coaching and reintegration support for military service members. If you are unable to apply online view the following link for information regarding an Alternate Application.