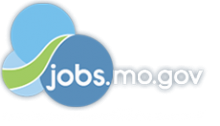 Job Information
PSG Global Solutions

Warehouse Associate

in

Hazelwood

,

Missouri
The Opportunity
We're looking for a Warehouse Associate , working in the Travel, Transport & Logistics industry in Hazelwood, Missouri .
Process, pack, and ship orders accurately.

Maintain inventory of products and supplies; restock as needed.

Inspect products for damages; report as needed.

Maintain a clean and orderly warehouse environment.

Receive and appropriately sort and store incoming products.

Prepare products for shipping.

Follow all safety protocol and warehouse procedures.

Off-load inbound inventory from LTL or common carrier trucks.

Check and verify inbound inventory quantities against purchase orders documents.

Interact with Inventory Control to ensure accurate inventory data.

Maintain high productivity, quality and accuracy.

Identify errors to normal processing and escalate accordingly.

Operate shipping carrier manifesting machines.

Meet daily productivity goals.
Our Client
Our client is on a mission to change who you work for. You work for YOU. Where you want. When you want. As their W-2 employee. With weekly pay. Benefits like overtime, sick days, and workers' comp. You are covered. You have options - Location. Industry. Flexibility or consistency.
Are you an independent-minded team-player? Do you want to skip endless paperwork? Stop calls and emails that go nowhere?
Do you want jobs sent to your phone? The information you need to choose what's best for you - company reviews, responsibilities, location, and pay?
Work for yourself. Not by yourself. Get empowered. Right now.
Experience Required for Your Success
Ability to work independently or in a team to pick, pack, and ship items

Ability to relocate or repack safely inventory items as directed, up to 50 pounds in weight

Ability to operate machinery or other light equipment as trained in a safe and responsible manner

Ability to reach, crouch, bend over, and other physically strenuous activities as required by the immediate supervisor

Ability to work on your feet at a fast pace for the entirety of the shift

Ability to work comfortably in an environment where there are forklifts, machinery, large trucks, and other standard or sub-standard warehouse equipment

Comfortable wearing close-toed shoes and pants (May be required to wear specific dress code)
Details
The pay we are offering is 14 per hour. This position may present an opportunity to go permanent.
What Do You Think?
Does your experience reflect what it takes to be successful in this role? Do the work and challenges get you excited about what's possible? Apply here .
Not exactly? Join Our Talent Community (https://jobs.psgglobalsolutions.com/register) , and we'll let you know of additional opportunities.
EOE Protected Veterans/Disability