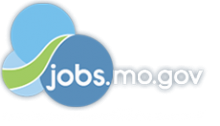 Job Information
American Red Cross

Team Supervisor

in

Hazelwood

,

Missouri
Please use Google Chrome or Mozilla Firefox when accessing Candidate Home.
By joining the American Red Cross you will touch millions of lives every year and experience the greatness of the human spirit at its best. Are you ready to be part of the world's largest humanitarian network?
Job Description:
Lead a team that's dedicated and mission-driven to help save lives every day.
Join the Red Cross Biomed Team!
At the American Red Cross, you have a direct impact on a meaningful mission. When you join our Biomedical team, you can help save lives every day. You'll be part of a like-minded team that shares a passion for making a difference and a work environment that supports growing, learning and succeeding.
About this Role
As a Team Supervisor you will use your leadership, compassion and customer service skills to lead our blood collection team to going above and beyond ensuring that all donors have the best experience possible. Our Team Supervisors drive for results and serve others with a high level of respect for our staff and the donors we value. The Red Cross offers paid phlebotomy training with the ability to grow your skills and career within the nation's top humanitarian organization. To learn more about the Blood Collection team and how we serve the community, watch this short video: rdcrss.org/lifesavingrole
Responsibilities
Supervise blood collection staff, including training and performance

Drive for results and to serve others with a high level of respect for customer service

Take the time to personally connect with donors - listen to their stories and help them understand the value of their donation

Contribute to a friendly and fun environment. Team up with your co-workers to keep our donors coming back again and again

Be detailed oriented all day, every day, to ensure that the blood you collect meets goals, regulatory requirements and can be safely transfused

To best meet the needs of our donors and community, Team Supervisors work a variable schedule including early mornings, late nights, weekends and holidays

The aforementioned responsibilities of the Team Supervisor describe the general nature and level of work and are not an exhaustive list
Qualifications
Minimum two years of supervisory/leadership experience

Bachelor's degree or equivalent combination of related education and experience required

(if applicable) RN/LPN license required

Previous apheresis or dialysis experience is strongly preferred

Customer service experience and effective verbal communication skills are required. Ability to effectively discuss procedures and medical issues with patients, families and physicians needed.

Ability to work a variable schedule including early mornings, late nights, weekends and holidays. Overnight travel may be required

A current, valid driver's license with good driving record is required. Experience driving larger vehicles preferred.

Basic computer skills are desirable
Apply now! Joining our team will provide you with the opportunity to make a difference every day.
The American Red Cross is an Equal Opportunity/Affirmative Action employer. All qualified applicants will receive consideration for employment without regard to sex, gender identity, sexual orientation, race, color, religion, national origin, disability, protected veteran status, age, or any other characteristic protected by law.
Interested in Volunteering?
Life's emergencies don't stop, and neither do American Red Cross volunteers, who represent more than 90 percent of our workforce to help prevent and alleviate human suffering. You can make a difference by volunteering in a position that appeals to you and allows you to use your unique skills and talents. The Red Cross relies on generous volunteers who give their time and talent to help fulfill our lifesaving mission.
Visit redcross.org/volunteertoday to learn more, including our most-needed volunteer positions.
To view the EEOC Summary of Rights, click here: Summary of Rights