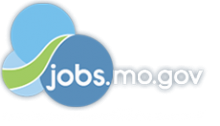 Job Information
Numotion

Billing & Collections Coordinator

in

Hazelwood

,

Missouri
Billing & Collections Coordinator
Tracking Code
EGHazelwood
Job Description
Numotionis seeking aBilling and Collections Coordinatorto join our growing team.
The Billing and Collections Coordinator is responsible for timely filing activities, reducing outstanding account receivables, and making sure all billing and collections activities meet both state and federal compliance requirements.
Key Responsibilities
Ensure order setup accuracy for proper reimbursement

Perform daily review of orders for billing

Perform follow-up and collections activities on assigned accounts to maintain a reduced Days Sales Outstanding (DSO)

Recommend receivables for refund and adjustment or write off

Submit appeals as required

Perform inquiries to payers on outstanding receivables

Initiate resolution of billing holds with order processors
Qualifications
High School diploma/GED required; Associates degree preferred

Minimum one year related experience required

Proficiency in Microsoft Office Suite required
Required Skills
Proficient in typing, filing, and operation of basic office equipment

Knowledge of medical billing, claims processing, and reimbursement practices

Detail oriented and ability to prioritize work
Why Numotion?
Numotion is the leading provider of Complex Rehab Technology (CRT) in the United States. That means we're helping thousands of people with individually configured, medically necessary mobility products and services. From manual and powered wheelchairs to disposable medical supplies that serve unique medical and functional needs, we are helping more people live more freely.
Working for Numotion, you will receive acompetitive wageandbenefits, includingmedical,dentalandvision insurance,shortandlong term disability, a401 K plan, andlife insurance.
Numotion is an equal opportunity employer. All qualified applicants will receive consideration for employment without regard to race, color, religion, sex, national origin, protected veteran status or disability status.
Numotion is a drug-free workplace. Candidates are required to pass a drug test before beginning employment
Please no phone calls - should we determine that your background and experience meets our hiring needs, we will contact you with further instructions. If you are not selected for current opportunities, we will keep your resume on file for future consideration.
Job Location
Hazelwood, Missouri, United States
Position Type
Full-Time/Regular