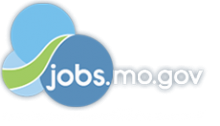 Job Information
Army National Guard Units

TRAINING SPECIALIST (TITLE 32)

in

Fort Leonard Wood

,

Missouri
Summary
THIS IS A NATIONAL GUARD TITLE 32 EXCEPTED SERVICE POSITION. This National Guard position is for a GS-1712-09 TRAINING SPECIALIST (TITLE 32), Position Description Number D0925000 in SPMD 1823 and is part of the MO HQ 140th Regiment RTI. APPOINTMENT FACTORS: This is an Permanent Excepted Service position. This is a bargaining position.
Responsibilities
Assists the Training Administrator with the Total Army School System (TASS) in accomplishing command coordinating authority responsibilities.
Reviews data in the Army Training Requirement and Resource System (ATRRS) for appropriate input/output procedures, accuracy and quality assurance.
Uses all Training Management Systems such as ATRRS, the Individual Training Requirements Module (ITRM), etc.
Identifies and implements required modifications of Programs of Instruction (POI) in accordance with regulations and the requirements and situation of the institute.
Reviews and evaluates training support training aids such as films, video tapes, charts, maps and photographs to ensure their adequacy and consistency with objectives.
Serves as primary point of contact on matters relating to approved Army Program for Individual Training (ARPRINT) conducted at the institute.
Assists in preparing projected annual training budgets in accordance with requirements of the state and National Guard Bureau.
Prepares materials and maintains files for conduct of Military Occupational Specialty 91B and/or 91D, Advanced Leader Course 91B and/or 91D, Additional Skill Identifier H8, Ordnance Senior Leader Course, Freon Recovery courses.
Assists with instruction of those select courses periodically.
Coordinates support personnel requirements.
Coordinates the acquisition and documentation of proponent and POI required equipment, instructional material and general supplies; maintains accountability of those items.
Maintains statistical data and records in student files.
Performs other duties as assigned.
Requirements
Conditions of Employment
Qualifications
MILITARY REQUIREMENTS: Compatible military grade and assignment required prior to the effective date of placement. This is an Excepted Service position that requires membership in a compatible military assignment in the employing state's National Guard. Applicants who are not currently a member of the National Guard must be eligible for immediate membership. If you are not sure you are eligible for military membership, please contact a National Guard recruiter at 1-800-GO-GUARD (1-800-464-8273) prior to applying for this position. Selected candidate will be required to be in a compatible military assignment prior to effective date of placement. Selected candidate must be MOS qualified within 12 months from date of appointment. Maximum Military Grade -SFC (E-7) Enlisted - MOS 42A, 92A or 92Y; or predominate MOS of unit/organization (91 CMF) Supervisor must verify that selected individual occupies a compatible military position. Technicians will not be militarily senior to their full-time supervisor or wage leader (grade inversion). GENERAL EXPERIENCE: Must possess education and validated understanding of the basic principles and concepts of this position; experience, education, or training that demonstrates your ability to follow directions, to read, understand, with the ability to retain and recall a variety of instructions, regulations, and procedures; and, most importantly for specific positions, must have the competencies (Skills, Knowledge, Abilities and Behaviors) to translate specific subjects criteria and information into a teaching/training capability. Skill in collecting and analyzing data effectively, efficiently, and accurately. The ability to clearly enunciate English without impediment of speech that would interfere or prohibit; effective two-way radio or telephone communication. The ability to write English in reports and presentation formats. The ability to communicate orally and in writing clearly and effectively. The ability to assess body language to ensure positive response and understanding results. Skill in applying procedures and directives by reading and interpreting technical material. GS-09 Specialized Experience: Must possess at least 12 months experience equivalent to at least GS-07. Must possess experience that demonstrates particular knowledge, skills, and abilities (Competencies/KSAs) to successfully perform the duties of the position. Basic knowledge of Army vision, values, organization, policy, and mission is mandatory. Knowledge in training centers, training programs, schools, and units. Have experiences in conducting and developing education and training programs. Knowledge of training centers, training programs, schools, and units. Have some experiences in conducting or developing education and training programs. Also, have some experiences conducting, supervising, or developing education or training programs. Basic understanding in the Army education and training policy requirements. Some experiences in working programs to include developmental education, voluntary education, advanced academic education, promotion testing, and libraries. Knowledge is necessary of audio-visual presentation, educational tests and measurements, and instructing techniques. Knowledge of Army education and training programs in regard to their principles, and procedures. Limited experiences in performing interviews and counseling techniques; training techniques and instruction methods; task analysis procedures, learning processes, curriculum development, training evaluations, and education and training systems and products; effective writing skills; editing practices; instructional media application, training reporting, program and curriculum validation, and implementation procedures. Experiences in scheduling training events and facilities; supporting assistance visits and training meetings; or, assisting in work center and individual job qualification standard development; education institution registration requirements; and military personnel classification system and policies. Basic capabilities in communicative interpersonal skill applications and distance learning concepts. Experienced in effective communications. Have some capabilities and experiences in presenting professional courses and briefings; and near proficient capabilities in writing reports and records. Some experiences as a participant and presenter during training and military or civilian conference events. Must possess or be able to obtain a SECRET security clearance.
Education
Additional Information
If you are a male applicant who was born after 12/31/1959 and are required to register under the Military Selective Service Act, the Defense Authorization Act of 1986 requires that you be registered or you are not eligible for appointment in this agency (https://www.sss.gov/RegVer/wfRegistration.aspx). If you are unable to apply online or need to fax a document you do not have in electronic form, view the following link for information regarding an Alternate Application.