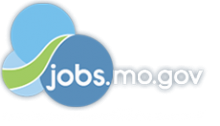 Job Information
U.S. Army Medical Command

Supervisory Nurse (Administrative/Ambulatory)

in

Fort Leonard Wood

,

Missouri
Summary
This is a Direct Hire Authority (DHA) solicitation utilizing the DHA for Certain Personnel of the DoD Workforce to recruit and appoint qualified candidates to positions in the competitive service. About the Position: This position is located at Fort Leonard Wood, Missouri A recruitment or relocation incentive may be authorized. Salary negotiation may be available for those candidates who are new to Federal service.
Responsibilities
Provide the full range of supervisory duties to include personnel and resource management comprised of coordinating staffing support, scheduling, hiring, and
enforcement of performance standards.
Advise senior leadership on nursing matters; reviews, recommends changes, and assists in developing regulations, procedures, and other matters.
Direct the work of military and/or civilian personnel up through the equivalent grade of GS-0610-12.
Educate staff about organizational policies and initiatives, The Joint Commission (TJC) standards, and the Medical Command (MEDCOM) policies.
Requirements
Conditions of Employment
Qualifications
Who May Apply: US Citizens In order to qualify, you must meet the education and/or experience requirements described below. Experience refers to paid and unpaid experience, including volunteer work done through National Service programs (e.g., Peace Corps, AmeriCorps) and other organizations (e.g., professional; philanthropic; religious; spiritual; community; student; social). You will receive credit for all qualifying experience, including volunteer experience. Your resume must clearly describe your relevant experience; if qualifying based on education, your transcripts will be required as part of your application. Additional information about transcripts is in this document. Basic Requirement for Supervisory Nurse (Administrative/Ambulatory): Degree: A graduate or higher level degree, bachelor's degree, associate degree, or diploma from an accredited professional nursing educational program is required. This education must have been accredited by the Commission on Collegiate Nursing Education, Council on Accreditation of Nurse Anesthesia Educational Programs, Accreditation Commission for Midwifery Education, or an accrediting body recognized by the U.S. Department of Education at the time the degree was obtained. (Note: You must attach a copy of your transcripts.). Licensure: A current, active, full, and unrestricted license or registration as a professional nurse from a State, the District of Columbia, the Commonwealth of Puerto Rico, or a territory of the United States; and you must have passed the National Council Licensure Examination. Foreign Degree: A degree from a Foreign Nursing School. Official certification from the Commission on Graduates of Foreign Nursing Schools is required for individuals who graduated from foreign nursing schools. Exemption: You are exempt from the basic requirements above if you are a current federal employee occupying a position in the 0610 occupational series and have been continuously employed in this occupational series since September 27, 2017 or before. Applicants claiming this exemption must meet the requirement below. Note: You will be required to provide appropriate documentation to the respective Human Resources Office to validate your status. Degree or diploma from a professional nursing program approved by the legally designated State accrediting agency at the time the program was completed by the applicant. Active, current registration as a professional nurse in a State, District of Columbia, the Commonwealth of Puerto Rico, or a territory of the United States. In addition to meeting the basic requirement above, to qualify for this position you must also meet the qualification requirements listed below: Professional Nursing Experience: One or more full years of professional nursing experience which includes providing comprehensive ambulatory nursing care to patients, providing education or training to nursing staff, and evaluating nursing staff performance. This definition of professional nursing experience is typical of work performed at the next lower grade/level position in the federal service (GS-11). Some federal jobs allow you to substitute your education for the required experience in order to qualify. For this job, you must meet the qualification requirement using experience alone--no substitution of education for experience is permitted.
Education
See the Qualifications section for education requirements.
Additional Information
Male applicants born after December 31, 1959, must complete a Pre-Employment Certification Statement for Selective Service Registration. You will be required to provide proof of U.S. Citizenship. Direct Deposit of Pay is required. Selection is subject to restrictions resulting from Department of Defense referral system for displaced employees. If you have retired from federal service and you are interested in employment as a reemployed annuitant, see the information in the Reemployed Annuitant information sheet. This is a Career Program (CP) 53 - Medical position. Multiple positions may be filled from this announcement. Salary includes applicable locality pay or Local Market Supplement. If you are unable to apply online or need to fax a document you do not have in electronic form, view the following link for information regarding an Alternate Application. Payment of Permanent Change of Station (PCS) costs is not authorized, based on a determination that a PCS move is not in the Government interest. Position may be designated as Mission Essential. The incumbent will be required to report to work during times of contingency operations, natural disasters, extreme weather or other emergency situations. This position is scheduled to transfer to the Defense Health Agency (DHA) no later than 30 Sept 2021 in accordance with the provisions of Section 702 of the National Defense Authorization Act for Fiscal Year 2017, Public Law 114-328. The Act directed the DHA to take responsibility for the administration (i.e., authority, direction, and control) of military treatment facilities beginning 1 Oct 18. Employees will become DoD employees upon transfer to the DHA.