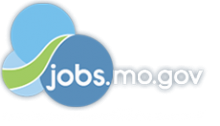 Job Information
Army & Air Force Exchange Service

POPEYES: FOOD SERVICE WORKER

in

Fort Leonard Wood

,

Missouri
Job Description
UNDER DESIGNATED SUPERVISION, PREPARES AND SERVES FOOD IN A POPEYE''S CHICKEN ACTIVITY THAT REQUIRES VERY LIMITED AND MINIMAL COOKING SKILLS. THIS POSITION REQUIRES ASSOCIATE TO BE FRIENDLY AND PASSIONATELY FOCUSED ON DELIVERING A PERSONALIZED CUSTOMER EXPERIENCE. 1. AS REQUIRED BY CHANGING WORK STATIONS IN THE FACILITY, ON A REGULAR AND RECURRING BASIS AND IN ACCORDANCE WITH PRESCRIBED PROCEDURES, SETS UP THE STATION AND PERFORMS THE FOLLOWING: A. CASHIER STATION: TAKES ORDERS, PREPARES BEVERAGES, TOTALS ITEMS ON REGISTER, ACCEPTS MONEY, MAKES CHANGE AND PRESENTS ORDER TO CUSTOMER. B. FILLER BAG STATION: FILLS AND BAGS ORDERS TO INCLUDE INDIVIDUAL PIECES OF CHICKEN, CHICKEN NUGGETS, DINNERS, BOXED CHICKEN AND SIDE ORDERS. C. DRIVE-THRU STATION: TAKES CUSTOMERS FOOD SELECTION ORDERS BY LISTENING TO NEEDS, OFFERING SUGGESTIONS AND THANKING CUSTOMERS FOR THEIR BUSINESS. DEMONSTRATES KNOWLEDGE BY MAKING RECOMMENDATIONS OF NEW FOOD ITEMS. D. PREP STATION: OPERATES A VARIETY OF KITCHEN EQUIPMENT, SUCH AS A STEAMER, MICROWAVE OVEN, RANGE OR OTHER IN A SITUATION WHERE SET PROCEDURES ARE FOLLOWED, WHERE COOKING SKILLS ARE MINIMIZED AND WHERE OPERATIONS PERFORMED ARE REPETITIVE. PREPARES RICE, RED BEANS, COLE SLAW, ONION RINGS, CORN ON THE COB, TACOS, BARBECUE SANDWICHES, BEANS, GIZZARDS, LIVERS, ETC. E. SEASONING STATION: DEFROSTS, WASHES, CLEANS, COUNTS AND MARINATES/SEASONS CHICKENS/CHICKEN NUGGETS. F. FRYING STATION: MIXES COATING INGREDIENTS, COATS FOOD PIECES, AS APPROPRIATE, PLACES ITEMS INTO DEEP FAT FRYERS, REMOVES ITEMS WHEN DONE AND STACKS ON DRAINING TRAYS AND MOVES ITEMS TO THE SERVING LINE. FILTERS AND BOILS OUT FRYERS, TAKING STEPS TO PROTECT THE SHORTENING. FILLS FRYERS WITH FRESH SHORTENING. G. CLEANING STATION: CLEANS THE INTERIOR AND EXTERIOR OF THE FACILITY. INSURES THAT REQUIRED LEVEL OF SANITATION IS MAINTAINED. WASHES, RINSES, SANITIZES AND STORES ALL UTENSILS/EQUIPMENT USED AT THE STATION TO WHICH ASSIGNED AND ASSISTS IN OTHER AREAS AS NEEDED. 2. PERFORMS VARIOUS PRODUCT QUALITY CHECKS. MAKES MODIFICATIONS WHEN PRODUCT QUALITY IS NOT MET. 3. PERFORMS OTHER RELATED DUTIES AS ASSIGNED. ACTIVELY COMMUNICATES/PROMOTES THE BENEFITS OF THE IN-STORE CREDIT CARD TO CUSTOMERS IN ORDER TO DRIVE SALES GROWTH AND INCREASE CUSTOMER LOYALTY
Job Qualifications
EDUCATION: HIGH SCHOOL OR EQUIVALENT. EXPERIENCE: ABILITY TO READ AND INTERPRET INSTRUCTIONS TO PERFORM SIMPLE CALCULATIONS USED IN FOOD PREPARATION AND CASH REGISTER OPERATION.
If a sufficient number of qualified candidates do not apply, the minimum qualifications may be lowered without reposting.
Additional Qualifications/Requirements
BEING FRIENDLY AND ENTHUSIASTIC IS AN ESSENTIAL JOB REQUIREMENT FOR ASSOCIATES THAT WORK AT THIS FACILITY. WE ARE LOOKING FOR ASSOCIATES THAT ARE FRIENDLY AND ACCOMMODATING TO OUR CUSTOMERS. WELCOMING CUSTOMERS IN, HELPING THEM MAKE CHOICES AND SUGGESTING APPROPRIATE PRODUCTS ARE ALL PART OF THE JOB. ASSOCIATES ARE RESPONSIBLE FOR MAKING THE ESTABLISHMENT LOOK PROFESSIONAL, PROVIDING A CLEAN ENVIRONMENT AND MAINTAINING GOOD COMMUNICATION WITH CUSTOMERS.
Facility Name: LEONARDWOOD POPEYES
Job Grade: 2
Career Area: Hospitality and Restaurant Operations
Supervisor: No
Salary Minimum: $10.50
Salary Maximum: $12.25
Number of Positions Remaining: 1
Job Expires: 21-Oct-2020