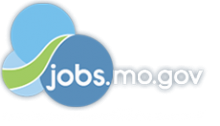 Job Information
Army Installation Management Command

Education Services Specialist

in

Fort Leonard Wood

,

Missouri
Summary
About the Position: This position is located at the Army Continuing Education Services Division at Ft Leonard Wood. Ft Leonard Wood is located in the beautiful South-Central Missouri Ozarks. The Fort covers more than 61,000 acres and is located in Pulaski County. Bordering the installation to the North are the towns of Waynesville/St Robert and Interstate 44. St Louis is a 2 hour drive to the East along I-44 and Springfield is a little more than an hour's drive to the West of Ft Leonard Wood.
Responsibilities
Requirements
Conditions of Employment
null
Qualifications
Who May Apply: Only applicants who meet one of the employment authority categories below are eligible to apply for this job. You will be asked to identify which category or categories you meet, and to provide documents which prove you meet the category or categories you selected. See Proof of Eligibility for an extensive list of document requirements for all employment authorities. External Recruitment Military Spouse PreferenceInteragency Career Transition Assistance Plan In order to qualify, you must meet the education and/or experience requirements described below. Experience refers to paid and unpaid experience, including volunteer work done through National Service programs (e.g., Peace Corps, AmeriCorps) and other organizations (e.g., professional; philanthropic; religious; spiritual; community; student; social). You will receive credit for all qualifying experience, including volunteer experience. Your resume must clearly describe your relevant experience; if qualifying based on education, your transcripts will be required as part of your application. Additional information about transcripts is in this document. Basic Requirement for Education Services Specialist: Degree: Bachelor's degree (or higher degree) that included or was supplemented by at least 24 semester hours appropriate to the position to be filled in one or a combination of the following areas, with at least one course from (1) or (2).
(1)Tests and measurement: Study of the selection, evaluation, administration, scoring, interpretation, and uses of group and individual aptitude, proficiency, interest, and other tests;
(2) Adult education: Study of the adult as a learner, teaching-learning theories for adults, models and procedures for planning, designing, managing, and evaluating adult learning activities;
(3) Educational program administration: Study of the foundation and methods in organizing for adult and continuing education programs;
(4) Curriculum development or design: Study of the principles and techniques for development of curricula for adult or vocational education programs;
(5) Teaching methods: Study of teaching strategies and learning styles of the adult learner;
(6) Guidance and counseling: Study of the purposes and methods in counseling and guidance, the role of the counselor in various settings, approaches to counseling, and the uses of tests in the counseling situation;
(7) Career planning: Study of career development, learning activities, systems, approaches, program coordination, use of educational and community resources, and vocational counseling systems; OR
(8) Occupational information: Study of theories of occupational choice and vocational development and their application to the guidance process. Identification and utilization of various types of occupational information and resources. In addition to meeting the basic requirement above, to qualify for this position you must also meet the qualification requirements listed below: Specialized Experience: One year of specialized experience which includes educational and career counseling, planning, establishing goals and objectives, developing policies and procedures, negotiating, marketing, coordinating resources, and managing education services and credentialing programs that meet the needs of installation personnel. This definition of specialized experience is typical of work performed at the second lower grade/level position in the federal service (GS-09). OR Education: Ph.D. or equivalent doctoral degree or 3 full years of progressively higher level graduate education leading to such a degree in a field which demonstrates the knowledge, skills, and abilities necessary to do the work of the position. OR Combination of Education and Experience: A combination of education and experience may be used to qualify for this position as long as the computed percentage of the requirements is at least 100%. To compute the percentage of the requirements, divide your total months of experience by 12. Then divide the total number of completed graduate semester hours (or equivalent) beyond the second year (total graduate semester hours minus 36) by 18. Add the two percentages. You will be evaluated on the basis of your level of competency in the following areas:
Customer ServiceInfluencing/NegotiatingOral CommunicationPlanning and EvaluatingTechnical Competence
Education
null
Additional Information
null