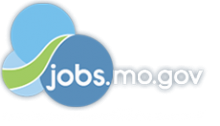 Job Information
Army & Air Force Exchange Service

DUNKIN DONUTS: FOOD SERVICE WORKER

in

Fort Leonard Wood

,

Missouri
Job Description
UNDER DESIGNATED SUPERVISION, PREPARES AND SERVES SIMPLE FOODS AND BEVERAGES. MAY OPERATE AN OVEN, DEEP-FAT FRYER, OR OTHER KITCHEN EQUIPMENT IN A SITUATION WHERE SET PROCEDURES ARE FOLLOWED AND WHERE COOKING SKILLS ARE NOT INVOLVED. THIS POSITION REQUIRES ASSOCIATE TO BE FRIENDLY AND PASSIONATELY FOCUSED ON DELIVERING A PERSONALIZED CUSTOMER EXPERIENCE. 1. IN A FOOD ACTIVITY OTHER THAN A PORTABLE/STATIONARY SNACK STAND OR MOBILE PUSH CART, PERFORMS THE FOLLOWING: A. SERVES ONE OR MORE ITEMS OF FOOD SUCH AS SALADS, MEATS, VEGETABLES, PIZZA, GRILLED ITEMS, SANDWICHES, DESSERTS, ICE CREAM, AND BEVERAGES AT A COUNTER OR STEAM TABLE. B. PREPARES SIMPLE SALADS, COFFEE, AND TEA. C. REPLENISHES FOOD AT SERVING STATIONS. D. MAY PREPARE AND WRAP SANDWICHES. MAY WASH, PARE, AND CUT VEGETABLES AND FRUITS. E. MAY MAKE AND SERVE FOUNTAIN ITEMS SUCH AS BANANA SPLITS, SUNDAES, MILK SHAKES, SODA, ETC. F. MAY BE REQUIRED TO DECORATE ICE CREAM PARTY FAVORS USING STANDARD DECORATING PATTERNS. G. MAY PREPARE PIZZA TO ORDER BY ADDING SAUCE, CHEESES, MEATS, ETC., TO A PURCHASED CRUST OR SELECT A FROZEN PIZZA AND COOK IN AN OVEN, E.G., PIZZA, MICROWAVE, OR CONVENTIONAL. H. MAY PLACE PREPARED FOODS, I.E., FRENCH FRIES, ONION RINGS, ETC., IN A DEEP-FAT FRYER. I. SETS UP GLASSES, SILVERWARE, BUTTER, CONDIMENTS, SALADS, BREAD, AND COLD BEVERAGES, AS REQUIRED. J. IN A MOBILE UNIT KITCHEN OR OTHER CENTRAL KITCHEN FACILITY, MAY OPERATE A MICROWAVE OR CONVENTIONAL OVEN FOR THE PURPOSE OF HEATING SIMPLE FOOD ITEMS AS PRECOOKED ROAST BEEF, PREFORMED HAMBURGER PATTIES, BURRITOS, SAUSAGES, ETC. DETERMINES READINESS BY MEANS OF A TIMING DEVICE OR BY VISUAL INSPECTION AND REMOVES WHEN DONE. 2. AT A FOOD ACTIVITY THAT IS A PORTABLE/STATIONARY SNACK STAND (FLIGHT LINE OR THEATER SNACK STAND), MOBILE PUSH CART, WITH EITHER A STEAM COUNTER OR COLD STORAGE CAPACITY, PERFORMS THE FOLLOWING: A. SERVES HOT DOGS, ICE CREAM, PIZZA, POPCORN, PRE WRAPPED SANDWICHES, BEVERAGES, SNACK ITEMS WITH RELATED CONDIMENTS OR COMPLIMENTARY FOODS. B. STOCKS APPROPRIATE FOOD SUPPLIES PRIOR TO SELLING PERIOD AND REPLENISHES FOOD AND BEVERAGE ITEMS, AS REQUIRED. C. INSURES THAT FOOD AND BEVERAGE ITEMS ARE PROPERLY HEATED OR COOLED, AS APPROPRIATE. D. MAINTAINS REQUIRED DOCUMENTATION; CHECKS RETURNED INVENTORY; AND PREPARES DAILY CASH REPORT, AND OTHER RELATED DOCUMENTATION. 3. COLLECTS MONEY, RINGS SALES ON CASH REGISTER, AND MAKES CHANGE. 4. PARTICIPATES, ALONG WITH SUPERVISORS/MANAGEMENT STAFF, IN THE ESTABLISHMENT AND ACHIEVEMENT OF SERVICE AND SALES GOALS FOR THE FOOD FACILITY. ASSISTS IN INSURING OPTIMUM STOCK AVAILABILITY BY TAKING PERIODIC STOCK COUNTS; ADVISING MANAGEMENT STAFF OF SLOW-MOVING, OUT-OF-STOCK, DEFECTIVE, AND DAMAGED MERCHANDISE. RESOLVES CUSTOMER COMPLAINTS AT THE LOWEST LEVEL AND INFORMS MANAGEMENT OF BARRIERS TO MEETING THE OPTIMAL CUSTOMER EXPERIENCE. 5. MAINTAINS REQUIRED LEVEL OF SANITATION AND CLEANLINESS OF WORK AREA. 6. PERFORMS OTHER RELATED DUTIES AS ASSIGNED.ACTIVELY COMMUNICATES/PROMOTES THE BENEFITS OF THE IN-STORE CREDIT CARD TO CUSTOMERS IN ORDER TO DRIVE SALES GROWTH AND INCREASE CUSTOMER LOYALTY
Job Qualifications
EDUCATION: HIGH SCHOOL OR EQUIVALENT. CREDITABLE JOB RELATED EXPERIENCE MAY BE SUBSTITUTED FOR THE EDUCATION REQUIREMENT ON A 9 MONTHS FOR 9 MONTHS BASIS.
If a sufficient number of qualified candidates do not apply, the minimum qualifications may be lowered without reposting.
Additional Qualifications/Requirements
BEING FRIENDLY AND ENTHUSIASTIC IS AN ESSENTIAL JOB REQUIREMENT FOR ASSOCIATES THAT WORK AT THIS FACILITY. WE ARE LOOKING FOR ASSOCIATES THAT ARE FRIENDLY AND ACCOMMODATING TO OUR CUSTOMERS. ASSOCIATES ARE RESPONSIBLE FOR MAKING THE ESTABLISHMENT LOOK PROFESSIONAL, PROVIDING A CLEAN ENVIRONMENT AND MAINTAINING GOOD COMMUNICATION WITH CUSTOMERS.
Facility Name: LEONARDWD DUNKIN DONUTS
Job Grade: 2
Career Area: Hospitality and Restaurant Operations
Supervisor: No
Salary Minimum: $10.50
Salary Maximum: $12.25
Number of Positions Remaining: 1
Job Expires: 17-Jan-2021