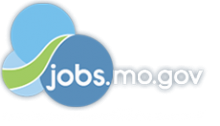 Job Information
Army National Guard Units

AIRCRAFT MECHANIC (TITLE 32)

in

Fort Leonard Wood

,

Missouri
Summary
THIS IS A NATIONAL GUARD TITLE 32 EXCEPTED SERVICE POSITION. This National Guard position is for a WG-8852-12 AIRCRAFT MECHANIC (TITLE 32), Position Description Number D1063000 in SPMD 4622 and is part of the MO Army Aviation Support Facility Ft Leonard Wood. APPOINTMENT FACTORS: This is an Indefinite Excepted Service position. This is a bargaining position. SEE NOTES UNDER CONDITIONS OF EMPLOYMENT BELOW.
Responsibilities
Manages, monitors or performs overall maintenance, servicing, inspections and documentation for one or more highly technical, high performance military aircraft.
Performs work in complex conditions under time and/or mission constraints to include all weather and night operations.
Works with, coordinates and oversees the work of lower graded aircraft mechanics and certifies the work of journey level workers in other trades working on the assigned aircraft.
Ensures Unit Level Logistics-Aviation (ULLS-A) and other aircraft documentation accurately reflects status and airworthiness of assigned aircraft.
Provides technical guidance and assistance to flight crews regarding observed discrepancies, experienced in-flight characteristics and system malfunctions.
Performs or assists in aircrew debriefing.
Plans, develops and conducts proficiency training during the technician work week to a multi-faceted workforce comprised of Full Time Support (FTS) and supported unit personnel.
Performs other duties as assigned.
Requirements
Conditions of Employment
Qualifications
MILITARY REQUIREMENTS: Compatible military grade and assignment required prior to the effective date of placement. This is an Excepted Service position that requires membership in a compatible military assignment in the employing state's National Guard. Applicants who are not currently a member of the National Guard must be eligible for immediate membership. If you are not sure you are eligible for military membership, please contact a National Guard recruiter at 1-800-GO-GUARD (1-800-464-8273) prior to applying for this position. Selected candidate will be required to be in a compatible military assignment prior to effective date of placement. Selected candidate must be MOS qualified within 12 months from date of appointment. Maximum Military Grade - SSG (E-6) Minimum Military Grade - PV1 (E-1) Enlisted - CMF 15, 91, 92, or 94 Supervisor must verify that selected individual occupies a compatible military position. Technicians will not be militarily senior to their full-time supervisor or wage leader (grade inversion) GENERAL EXPERIENCE: Must possess experience, education or training which has provided you with the skill to remove and replace aircraft parts, accessories and components; make adjustments and settings according to established specifications; and use hand tools and test equipment. WG-12 SPECIALIZED EXPERIENCE: Must possess 18 months of specialized experience which has provided you the skills to perform all the duties required of an aircraft crew chief with the responsibility for managing the operational readiness of one or more aircraft and proficiency training of supported aviation unit personnel. The specialized experience must also demonstrate your ability to troubleshoot, repair, maintain, service, inspect, and modify aircraft, aircraft installed equipment and related ground support equipment; experience and/or appropriate training that would demonstrate a thorough knowledge of aircraft systems and components in electrical, fuel, hydraulic, environmental and mechanical principles; experience establishing proper work sequence planning and review; and a thorough understanding of technical orders, maintenance regulations and management operating procedures.
Education
Additional Information
If you are a male applicant who was born after 12/31/1959 and are required to register under the Military Selective Service Act, the Defense Authorization Act of 1986 requires that you be registered or you are not eligible for appointment in this agency (https://www.sss.gov/RegVer/wfRegistration.aspx). If you are unable to apply online or need to fax a document you do not have in electronic form, view the following link for information regarding an Alternate Application.