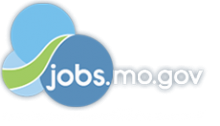 Job Information
SSM Health

Respiratory Therapist RRT

in

Fenton

,

Missouri
RolePurpose:
Supports the overall patient care experience by providing clinical services to assigned areas.
Responsibilities:
Contributes to exceptional quality care throughassessing, monitoring, interpreting and evaluating patients and their responseto therapy as measured by daily patient assessments.

Contributes to exceptional quality and safety byproviding appropriate airway management, therapeutic procedures and oxygenadministration as measured by quality audits, zero preventable sentinel/seriousevents and observations.

Contributes to exceptional clinical outcomes byestablishing, maintaining and troubleshooting mechanical ventilation,oxygen/humidity delivery systems, and bronchodilator therapy as measured byquality audits and patient assessments.

Contribute to the overall physician and employeecommitment by collaborating, communicating and promoting team work, as measuredby physician satisfaction, employee participation survey goal and on monthlysurvey.

Contributes to exceptional quality, physiciancommitment and financial performance through providing proactive, timely,accurate and customer-friendly communication, documentation and enteringpatient charges as measure by documentation audits, physician satisfaction,and daily charge reconciliation.

Contributes to achievement of exceptional healthcare by functioning as a member of the team as measured by active participationin unit meetings, committees and special projects.
Minimum Qualifications:
Associate Degree or Diploma School Program.

N.B.R.C. Registry or Certification.

Minimum new graduate.

BLS and Missouri License.
Physical Requirements:
Employees in this position are, or can be, required to possess the following physical capabilities:
Lifting, carrying, pushing and/or pulling up to 100 lbs.

Stooping, kneeling and/or crouching daily

Standing or walking more than 12 hours a day

Running to respond to patient emergencies

Reaching, grasping, fingering, and/or feeling more than 12 hours a day

Visual acuity in order to correctly distinguish skin tone variations,evidence of IV infiltration, infection; able to read telemetry, blood pressuregauges, etc.

Audio acuity in order to correctly distinguish various body sounds (i.e.,respirations, heart tones, bowel sounds).

Audio acuity to discern sounds made by various types of machinery orequipment that would indicate dangerous or improperoperation
SSM HealthSt. Clare Hospital – Fenton –
SSM Health St. Clare Hospital - Fenton is a full-service, 174-bed state-of-the-art hospital, designed to provide exceptional, patient-centered care. The St. Clare Hospital - Fenton campus – complete with heart, neurosciences and cancer care services; an ambulatory surgery center, outpatient procedure center, outpatient diagnostic center and medical office building – serves the needs of a rapidly expanding population in southwest St. Louis County.
BenefitsStatement:
Our robust employee benefits package includes health benefits, life and accidental death and dismemberment insurance, long-term disability coverage, health and dependent care reimbursement accounts, paid time off, tuition reimbursement, adoption reimbursement, an employee assistance program, retirement plan options and more.
Note: not all benefits apply to allopenings.
SSM Health complies with applicable Federal civil rights laws and does not discriminate on the basis of race, color, national origin, age, disability or sex