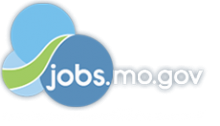 Job Information
Maritz

Operations Data Manager

in

Fenton

,

Missouri
EXCITED TO GROW YOUR CAREER? WE'RE GLAD YOU'RE HERE!​
Manages the day-to-day operational tasks relevant for Maritz Motivation Solutions offerings where additional technology and data management skills are needed.
Scope
Responsible for implementation of data management and operational execution needed of client programs. Responsible for standard platform offerings that are considered in the box with very few enhancements or additional processes. .
Reporting and Working Relationships
Reports to manager or director level with dotted lines to assigned project managers. Collaborates with client project team on issues that pertain to client technology application, serves as a direct resource to technology resources.
Primary Responsibilities
30% DATA MANAGEMENT : Updates client program data using basic knowledge of various data management tools. Audits client program data files and databases. Ensures accuracy of all related client program data and documentation and follow through with appropriate quality control standards. Oversees or executes file processing and database audits according to standard process. Prepares file audits according to standard process. Develops protocol for the management of data from standard process. Understands and manages the file layout process. Troubleshoots and resolves all data issues.
20% COMMUNICATION : Communicates with client and client team on all data related items as required by the client program. Collaborates with team to resolve escalated customer service issues. Coordinates with project team and communicates appropriately about tasks and timelines and escalates appropriately if timelines/tasks are jeopardized. Communicates all data issues to client teams. Prepares all required data and technology written documentation. Actively participates in client meetings as required. Collaborates with assigned technical team regarding client data needs.
30% OPERATIONAL EXECUTION : Manages client expectations related to data management and technology. Prepares documentation of process and procedures to effectively and efficiently operate the project. Understands and successfully achieves established project performance metrics. Develops/shares best practices to improve data processes and reporting information. Escalates client operational issues to management where appropriate. May contribute to the technical statement of work as required. Understands and manages the reporting process. Supports annual audit(s) as needed. Understands and executes on client specific business continuity plans as needed. May be required to create operational tasks budget. Manages operational tasks to clients' budget. Quote PCAs for database and operational requirements. Ensures accurate and timely project invoicing.
20% TECHNICAL ACUMEN : Demonstrates aptitude to understand general platforms' functionality. Creates and builds test cases to ensure they meet the clients' expectations per the technical statement of work (TSOW). Troubleshoots project technical issues. Follows established protocol to document issues, root cause analysis, corrective action responses (CARS), etc. Configures platform technology to meet client project requirements. Understands and uses appropriate software tools to effectively operate client project data such as, SQL, Business Objects, Access, etc. Adheres to the established Service Delivery Life Cycle (SDLC) when delivering client project enhancements. Responsible for set up on certain platforms solutions. Where appropriate, participate in technical portion of project launch.
Qualifications
Bachelor's degree in Business, Computer Science or related field preferred.

One to Three years' relevant business experience (e.g., project management, data management, information design/development, analysis, etc.). Minimum one to three years' relevant data manage ment experience highly desired .

Demonstrated working knowledge of computer hardware, software, and networks.

Working knowledge of client/server, web technologies, and relational databases.

Excellent organizational skills with the ability to handle multiple tasks simultaneously and to work under aggressive timelines.

Strong ability to proofread both numeric and written documentation with strong attention to detail.

Excellent organization and time management skills.

Working knowledge of SQL, Google Data Studio, and Big Query

DISCLAIMER: This job description is designed t o indicate the general nature and level of work performed by associates within this classification. It is not designed to confirm or be interpreted as a comprehensive summary of all duties, responsibilities and qualifications required of associates assigned to this job.
Maritz will only employ applicants who have authorization to work permanently in the U.S. This is not a position for which sponsorship will be provided. Those who need sponsorship for work authorization now or in the future are not eligible for hire. No calls or agencies please.
Maritz is an Equal Opportunity Employer. All qualified applicants will receive consideration for employment without regard to sex, race, color, religion, national origin, age, marital status, political affiliation, sexual orientation, gender identity, genetic information, disability or protected veteran status. We are committed to providing a workplace free of any discrimination or harassment. If you have a disability and are having difficulty accessing or using this website to apply for a position, you can request help by calling 1-636-827-1371 or by sending an email to janice.hite@maritz.com (idisability.administrator@maritz.com) .
At Maritz, we believe in putting people at the center of business. Our clients rely on us to help them strengthen their relationships with employees, customers and sales partners. It helps their businesses grow and thrive, and it's made us industry leaders. Join our award-winning culture and experience a fun, exciting and collaborative work environment that celebrates success and pushes you to be your best self.
Maritz and its family of companies boast a wide variety of careers. Check out our Careers page to learn more.
Interested in working for one of our companies?
Learn more about opportunities with Maritz Motivation Solutions (http://maritz.wd1.myworkdayjobs.com/MaritzMotivationSolutions) .
Learn more about opportunities with Maritz Global Events (http://maritz.wd1.myworkdayjobs.com/MaritzGlobalEvents) .
Learn more about opportunities with MaritzCX (http://maritz.wd1.myworkdayjobs.com/MaritzCX) .