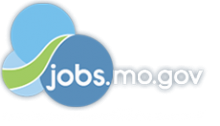 Job Information
Maritz

IT Asset Manager

in

Fenton

,

Missouri
EXCITED TO GROW YOUR CAREER? WE'RE GLAD YOU'RE HERE!​
The IT Asset Manager is responsible for the daily and long-term strategic management of software and technology-related hardware within the organization. This role includes planning, monitoring, and recording software license and/or hardware assets to ensure compliance with vendor contracts. The individual will assist in forming procurement strategies to optimize technology spend across the organization.
Scope
Direct Reports and Budget Responsibility
Number of Direct Reports: No direct reports
Budgetary Responsibility: No
Level of Responsibility
Works under general supervision or direction (employee consults with manager regarding unusual situations)
Reporting and Working Relationships
Title of Manager: VP, End User Technology
Title of Direct Reports:
Title of Peers:
Internal and External Contacts: Works with business unit stakeholders throughout the organization.
Primary Responsibilities
% of Time Spent
75%
Formulates and implements processes, procedures and systems for tracking and analyzing software, hardware, and equipment from requisition through retirement. Account for the IT assets throughout the enterprise utilizing tools to manage all assets within the organization and affiliated companies. Develop and conduct training as needed for use by department level staff to maintain inventory. Manage acquisition of assets from planning through deployment. Report to senior management ITAM/life cycles and resolve conflicts. Verify, enter, and adjust equipment IT asset management data in a variety of forms, schedules, and reports. Track entire life-cycle management for each asset in order to maintain warranty information, refresh date, and end of life data information. Work directly with the administrator(s) to maintain inventory accuracy.
25%
Develop written plans, policies, and procedures to document processes to support the asset management lifecycle. Conduct annual inventory audit and develop process and procedures to ensure accuracy. Develop and implement eWaste policies and procedures. Other projects and responsibilities as assigned.
Education or Equivalent Work Experience
Required/Preferred: Preferred
Type of Degree: Bach. Degree
Area of Study (Optional)
Years of Experience
4 – 6 years
Qualifications
Bachelor's degree or equivalent experience required. Degree in computer science, information technology, engineering or business administration preferred.

Experience developing business cases and negotiating with vendors.

Experience with the Information Technology Infrastructure Library (ITIL) and IT Service Management. ITIL Foundations v3 certification a plus.

Proven ability to translate business requirements into technical solutions.

Strong analytical and problem-solving skills; resourceful and capable of working in the abstract, with the ability to understand multiple facets of complex technologies interacting horizontally and vertically across organizations.

Experience leading the deployment of complex solutions involving multiple vendor technologies.

Effective facilitator of technical decisions; comfortable with working through ambiguous initiatives to develop effective solutions and the ability to effectively prioritize and execute tasks in high-pressure environment.

Excellent written, presentation, and verbal communication skills with experience communicating complex, technical concepts to all levels.
Travel Requirements
Travel Required: No
Disclaimer
This job description is designed to indicate the general nature and level of work performed by associates within this classification. It is not designed to confirm or be interpreted as a comprehensive summary of all duties, responsibilities and qualifications required of associates assigned to this job.
Maritz will only employ applicants who have authorization to work permanently in the U.S. This is not a position for which sponsorship will be provided. Those who need sponsorship for work authorization now or in the future are not eligible for hire. No calls or agencies please.
Maritz is an Equal Opportunity Employer. All qualified applicants will receive consideration for employment without regard to sex, race, color, religion, national origin, age, marital status, political affiliation, sexual orientation, gender identity, genetic information, disability or protected veteran status. We are committed to providing a workplace free of any discrimination or harassment. If you have a disability and are having difficulty accessing or using this website to apply for a position, you can request help by calling 1-636-827-1650 or by sending an email to idisability.administrator@maritz.com.
At Maritz, we believe in putting people at the center of business. Our clients rely on us to help them strengthen their relationships with employees, customers and sales partners. It helps their businesses grow and thrive, and it's made us industry leaders. Join our award-winning culture and experience a fun, exciting and collaborative work environment that celebrates success and pushes you to be your best self.
Maritz and its family of companies boast a wide variety of careers. Check out our Careers page to learn more.
Interested in working for one of our companies?
Learn more about opportunities with Maritz Motivation Solutions (http://maritz.wd1.myworkdayjobs.com/MaritzMotivationSolutions) .
Learn more about opportunities with Maritz Global Events (http://maritz.wd1.myworkdayjobs.com/MaritzGlobalEvents) .
Learn more about opportunities with MaritzCX (http://maritz.wd1.myworkdayjobs.com/MaritzCX) .