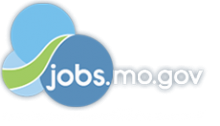 Job Information
Six Flags

Internal Auditor

in

Eureka

,

Missouri
Description
Job Summary: Responsible for the daily auditing of sales for revenue departments and producing daily auditing reports.
Essential Duties and Responsibilities:
Research till over/shorts

Balance point of sales revenue reports

Conduct spot cashier audits

Produce daily auditing report

Provide revenue support to other departments

Other duties as assigned
Skills and Qualifications:
Must be at least 21 years of age

Must be a certified cashier

Must have high school diploma or GED equivalent.

Computer experience (Microsoft Word, Excel, and Access)

Previous till auditing experience

Ten-key by touch

Ability to maintain elevated levels of concentration for extended periods of time in distracting conditions

Must be able to type 20 wpm

Must have excellent observation and memory skills

Should have good organizational skills and work habits

Must be reliable and able to work with little supervision

Must have at least one year cash handling experience with an excellent cash handling record

Must be able to work a varied shift, with varying shifts and days off

Exceptional communication and interpersonal skills

Must be able to pass a criminal history background check

Good organizational skills, creative, outgoing, detail oriented, and self-motivator
If you are able to answer "YES" to all of the following questions, please continue the application process by clicking "Apply"
Can you provide legal documentation establishing your identity and eligibility to be legally employed in the United States?

Are you able to perform the essential functions of the job for which you are applying with or without reasonable accommodation?

Within the last 90 days, can you state that you have not used illegal or social drugs (excluding marijuana), such as MDMA (Molly), cocaine and crystal methamphetamine?

Are you willing to comply with our grooming code which prohibits facial jewelry (other than 2 matching pairs of earrings), extreme haircuts/styles, colors, and visible tattoos on or above the neck or any single tattoo or cluster of tattoos larger than 4" by 4". (Please answer "YES" if you believe you would qualify for a religious accommodation which might exempt you.)

I am willing to agree that future text messages relating to Six Flags, Inc., including company news, job posting application status updates, and other information, may be sent on behalf of Six Flags, Inc. to the cell phone number I provide.