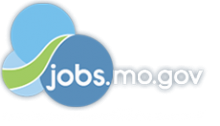 Job Information
Preferred Family Healthcare

Prevention Specialist (SPIRIT)

in

Edina

,

Missouri
We're a Good Family to Know:
Preferred Family Healthcare (PFH) is a community-based healthcare organization that offers a full array of integrated services, serving more than 100,000 individuals each year in nearly 100 locations throughout Missouri, Oklahoma, Kansas and Illinois.
Our greatest reward has been the opportunity to serve families and communities in need for the past 40 years. At PFH, our future is brighter than ever! With changes in leadership, focused priorities and strong core values, PFH remains a "Good Family to Know!"
Your role at PFH:
As a Prevention Specialist (SPIRIT), you are responsible for providing technical assistance and classroom instruction at multiple school districts in Northeast Missouri. You will also organize and implement activities as indicated in assigned schools in accordance with approved work plans, assist with tracking outcomes, plus submit timely reports and forms as specified. You will:
Provide delivery of evidence based prevention curriculum in multiple school districts in Northeast Missouri.

Ensure curriculum is delivered consistent with fidelity of the program. Complete MIMH Fidelity Forms and submit to Project Coordinator by the 5th of the following month.

Prepare lesson plans, including gathering necessary teaching tools to enhance the delivery of curriculum.

Document all services provided in accordance with the contract and submit monthly reports to the Project Coordinator by the 5th of the following month.

Provide training and technical assistance to administrators, educators, other faculty, students, family members, and community members.

Consult with educators and counselors on curriculum implementation, problem behaviors, identification and selection of treatment providers, as needed.

Attend all trainings required by the agency, funders, evaluators and the Missouri Credentialing Board.

Conduct on-site assessments and make referrals as appropriate. Collaborate with administrators, educators, counselors, and other personnel to ensure supportive environment for all students receiving treatment.
We think you'd be great for this role if you have:
A Master's Degree in social work, counseling, public health, education, psychology, community development, public administration or a closely related field; OR

A Bachelor's Degree in social work, counseling, public health, education, psychology, community development, public administration or a closely related field, who has at least one (1) year professional experience in a social service agency; AND

At least two (2) years experience providing alcohol, tobacco, and other drugs prevention programming for youth.

At least one (1) year experience, which may be included in the above two (2) years, experience as a site coordinator or other position with primary responsibility for day-to-day prevention program implementation.
You'll love being a part of our family because:
Our associates are our most valuable asset! We understand the role their satisfaction plays in the quality of services they provide. Through encouragement, our associates are empowered to optimize their strengths through ongoing training to ensure they are equipped and feel competent to serve our clients.
Our eligible associates enjoy some of the following PFH Perks:
Comprehensive medical, dental, vision, life insurance and disability plan options

Competitive 401(k) Retirement Savings Plan – up to 5% match!

Company paid basic life insurance

Paid Time Off Program for vacation, holiday and sick time

Emergency Medical Leave Program

Flexible Spending Accounts – healthcare and dependent child-care

Health & Wellness Program

Employee Assistance Program (EAP)

Employee Discount Program

Mileage Reimbursement

License/Certification Reimbursement
Our human resources team wants to let you know what's required:
Employment is conditional upon the receipt of appropriate background checks. Upon offer of employment, you must grant permission for Preferred Family Healthcare to verify accuracy, legitimacy, and results in regards to the following conditions of employment:
Background check that includes criminal history and abuse/ neglect.

Motor vehicle driving record check.

Education and license/certification verification (if applicable).

Employment and/or personal reference checks.