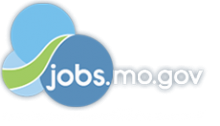 Job Information
SoutheastHEALTH

security guard

in

Dexter

,

Missouri
security guard
Security
Dexter, MO
Security Full-Time
Apply
Description
Variable ShiftProvide a range of security services in a health care environment that includes being alert for criminal activity, performing patrols on foot and by motor vehicle, assisting hospital staff in a wide array of activitiesBegin
Responsible for protecting the buildings and grounds, including the contents, occupants, and visitors from fire, theft, vandalism, disruption, and illegal entry

Perform walking and motor vehicle patrols of hospital facility, off-campus sites, and parking lots, seeking out and taking protective action against hazards or conditions which may cause damage, injury, or interference through fire accident, theft, or trespass

Enforces security regulations where applicable

Assists in handling lost and found articles

Gives directions to patients, visitors, and hospital guests

Directs traffic on the premises, assists public in locating parking places, and enforces parking regulations

Makes bank deposits and picks up mail on an as needed basis

May make special deliveries of hospital document supplies, patients, or staff as required

Prepares daily shift reports

May prepare special reports of incidents or take written statements from witnesses

Provides directions to fire department in a fire alarm situation

Responds and investigates fire alarms

Assists in helicopter landings and departures

Answers requests for assistance on a timely basis

Directs vehicle traffic

Controls abusive or combative patients, visitors, or employees

Perform heavy lifting of patients and medical devices

Monitors severe weather

May have to implement disaster plan

Conducts fire drills and fire watches as requested

Documents fire drill/fire watch evaluations as requested

Inspects fire extinguishers

Any other duties as assigned

Duties require interaction with different patient age groups, i.e. neonate, child, adolescents, adult, and the elderly, and requires recognition that different age groups require specialized attention or care
Become
High School Graduate or equivalent required, Bachelors degree preferred.

Experience in law enforcement, military service, or security services accepted.

Qualify for Dexter Security Guard License (Must be 21 years of age), free from convictions of moral turpitude, no felony convictions or convictions by military court martial.

Must be able to read, write and speak English.