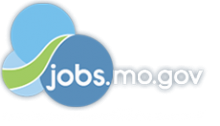 Job Information
IRT Management, LLC

Maintenance Supervisor

in

Creve Coeur

,

Missouri
Our multi-family community in Creve Coeur, MO currently has a full-time Maintenance Supervisor opening.
Independence Realty Trust (IRT - NYSE) is a fully integrated real estate company, currently managing over 17,000 multi-family units, in 17 markets. We're anticipating tremendous growth and opportunity over the next few years. We strive to provide our residents the best place to live and our employees the best place to add value and reach new heights. IRT has a strong commitment to hiring the most talented industry professionals, which has resulted in record growth, making the company one of the most respected and trusted within our industry. Our core beliefs as an organization include Empowerment; Optimism; Trust, Passion and Quality. We believe that greatness resides in everyone and all that's needed to unleash it is to feel at home. Are you ready to join our team? To research us in more detail, visit www.irtliving.com .
Responsibilities:
Work with Community Manager and Regional Maintenance Supervisors on community maintenance plans and initiatives

Assist in supervising, training and assigning maintenance projects to maintenance staff.

Assign or perform light repairs to electric, plumbing, carpentry, pool, HVAC, appliances and other housing related repairs.

Follow company maintenance safety and operational programs, policies, and perform preventative maintenance.

Help create and adhere to maintenance budgets through cost and time saving suggestions and inventory control.

Communicate with the community staff and management regarding potential delays, part shortages or any other issues specific to performing timely and accurate maintenance.

Assign or perform property and common area inspections and report any damage or maintenance work that may need to be performed.

Assign or perform any maintenance or cosmetic related tasks to get an apartment in "make ready" condition.

Assist the Community Manager in coordinating all contract work and inspect it prior to approving payment.

Complete Monthly Preventative Maintenance surveys, as well as other annual or periodic inspections as required

Comply with and assure maintenance staff adherence to company safety policies and rules and OSHA safety standards.

Participate in company training classes, meetings, and other events intended to introduce staff to new ideas and improve overall performance. Coordinate and conduct staff safety meetings.

Requirements:

High School Diploma or equivalent. Some college level courses preferred.

General understanding of light repair on electric, plumbing, carpentry and HVAC.

A/C Certification I & II required. CPO Certificate preferred or ability to obtain within first 90 days of employment.

Maintain complete working knowledge of Fair Housing laws, rules and regulations.

Ability to lift and carry up to 45 lbs., and occasionally lift and carry up to 80 lbs. Ability push and pull appliance dolly up to 200 lbs., move objects from one floor to another

Ability to bend/stoop, climb stairs, kneels, balance, reach above shoulder height, walk and twist, have a reliable vision, hearing and speech with or without corrective devices such as glasses, hearing aid, etc.

Maintain a professional appearance and be courteous & helpful to residents, prospective residents, co-workers, vendors, etc. and be able to effectively communicate verbally and in writing.

Position may require the ability to work any of the seven days of the week, 52 weeks of the year and may also require working on-call hours, as scheduled or as necessary.

Must have valid Driver's License.

We offer:

Competitive Compensation Package

Bonus Opportunities

Stock Awards

Paid Holidays and Paid Time Off

BCBS PPO Health Insurance

401k with 4% match

Independence Realty Trust is an Equal Opportunity Employer and committed to building a diverse and inclusive culture. We consider applicants for all positions without regard to race, color, religion, sex, national origin, age, sexual orientation, familial, marital or veteran status, disability, or any other legally protected classes.