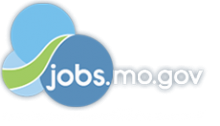 Job Information
CTG

Biologist

in

Creve Coeur

,

Missouri
Biologist
Creve Coeur, Missouri, United States
New
Information Technology
Jan 13, 2021Post Date
21200275Requisition #
Apply for JobShare this JobSign Up for Job Alerts
Come join us and grow your career with CTG! Apply with CTG for this exciting opportunity!
Job Title:Biologist

Duration:6+ months with possible extension

Location:Chesterfield, MO

Pay Range: up to $22 - $25/hr.
Our client's Entomology Pipeline Testing Platform team is seeking a reliable and enthusiastic individual to contribute to insect control projects. The candidate will be able to provide support for and execute laboratory and/or growth chamber experiments that will capture data critical to the projects. Working knowledge or a general understanding of insect and plant life cycles (particularly as it relates to insect agriculture pests) is preferred.
Requirements:
B.S. in Entomology, Biology, Plant Sciences, or a related field.

1-2 years of general laboratory experience to include: data collection, keeping laboratory records, plant care and be proficient with word processing and spreadsheet software.

Detailed record keeping experience, ISO lab/SOP experience

The work is conducted in a fast paced highly agile team environment so the ability to work well with other colleagues is absolutely required.

Must be eager to learn.
Preferred:
Experience with plant growth or growth chambers.

Experience with insect rearing is a plus but not required.
Additional Information:
No third party resumes will be accepted

Drug testing and/or other employment-related inquiries may be conducted

CTG will consider for employment qualified applicants with criminal histories in a manner consistent with the requirements of all applicable local, state, and federal laws.

Candidates must currently reside in USA

Candidates must be eligible to work in the U.S. without restrictions

CTG is an Equal Employment Opportunity employer

CTG is an E-Verify Company

All interested individuals MUST be able to work on a W2 Tax basis (no C2C or third party vendors)
To be considered for this opportunity, please apply directly through our website by clicking the link below or email your Word version resume toCheryl.heimbigner@ctg.com
CTG (NASDAQ: CTG) has developed a reputation for responsiveness and reliability - traits that our clients say set us apart - since our founding in 1966. As one team, we create and deliver information and technology solutions that make our clients more successful and cultivate a workplace that attracts and develops the best people. Our vision is to be an indispensable partner to our clients and the preferred career destination for information and technology experts. CTG has operations in North America, South America, Western Europe, and India and regularly posts news and other important information online at www.ctg.com.
Our culture is a direct result of the people who work at CTG, the values we hold, and the actions we take. In other words, our people are the culture. It's a living, breathing thing that is renewed every day through the ways we engage with each other, our clients, and our communities. Part of our mission is to cultivate a workplace that attracts and develops the best people, reflected by our recognition as a Great Place to Work-certified company across many of our global operations.
CTG will consider for employment all qualified applicants including those with criminal histories in a manner consistent with the requirements of all applicable local, state, and federal laws.
CTG is an Equal Opportunity and Affirmative Action Employer. CTG will assure equal opportunity and consideration to all applicants and employees in recruitment, selection, placement, training, benefits, compensation, promotion, transfer, and release of individuals without regard to race, creed, religion, color, national origin, sex, sexual orientation, gender identity and gender expression, age, disability, marital or veteran status, citizenship status, or any other discriminatory factors as required by law. Our Affirmative Action program serves to promote occupational equality and diversity through good faith efforts. CTG is fully committed to promoting employment opportunities for members of protected classes.
Additional Information
Job Function: Laboratory

Education Level: Bachelor's Degree (±16 years)

Work Remote: No

Travel: No