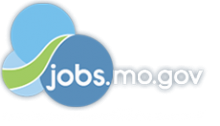 Job Information
Veterans Affairs, Veterans Health Administration

Supervisory Medical Support Assistant

in

Columbia

,

Missouri
Summary
The incumbent serves as the Supervisor, Medical Support Assistant (MSA) in Community Care. S/he supervises and directs work of the MSAs in the Community Care Service.
Responsibilities
The incumbent has full administrative and professional responsibility for planning and directing the MSA's activities which includes, but not limited to, assigning and evaluating work of staff, making final decisions on staff recruitment, making recommendations for improved operations, identifying educational and training needs, evaluating performance, and taking disciplinary action when needed. The incumbent performs duties related to the receipt, intake and indexing of health and administrative information. The incumbent will interface with personal computer (PC) applications as well as numerous Vista applications. The incumbent is responsible for training and education of all Community Care MSA in job-specific functions including, but not limited to, appointment scheduling, ICB Scanning, means test requirements, customer service, community care processes, etc. The incumbent is responsible for preparation and analysis of various reports in support of performance measures and monitors for submission to Service LIne, Facility, and VISN leadership. Reporting requirements may include, but not limited to assignment and scheduling of patients, patient concerns or complaints related to providers, etc. Demonstrate Knowledge, Skills, and Abilities. Candidates must demonstrate the KSAs below: Ability to provide the full range of administrative and supervisory duties which includes assignment of work, performance evaluations, selection of staff, and recommendation of awards and/or advancements. Ability to collaborate, communicate, and demonstrate customer service and interpersonal skills with all healthcare professionals to ensure quality/continuity of care and ensure compliance with established policies and regulations. Ability to provide briefings, orientations, staff development, and training. Ability to manage fiscal matter, forecast resource and equipment needs, and identify budget needs. Work Schedule: Monday- Friday, 8:00 am- 4:30 pm
Functional Statement Title/#: Supervisory Medical Support Assistant, GS-0679-07
Financial Disclosure Report: Not required
Requirements
Conditions of Employment
Qualifications
Applicants pending the completion of educational or certification/licensure requirements may be referred and tentatively selected but may not be hired until all requirements are met. This position is located in Primary Care Areas of Consideration:1) Permanent facility employees within the Primary Care Service Line. Basic Requirements: United States Citizenship: Non-citizens may only be appointed when it is not possible to recruit qualified citizens in accordance with VA Policy. May qualify based on being covered by the Grandfathering Provision as described in the VA Qualification Standard for this occupation (only applicable to current VHA employees who are in this occupation and meet the criteria). Preferred Experience: One year of experience equivalent to the GS-6 grade level, leading or supervising MSAs or equivalent administrative patient support staff in a non-VA medical inpatient, outpatient, or interdisciplinary setting. References: VA Handbook 5005/117 Part II Appendix G45The full performance level of this vacancy is GS-8.
Education
IMPORTANT: A transcript must be submitted with your application if you are basing all or part of your qualifications on education. Note: Only education or degrees recognized by the U.S. Department of Education from accredited colleges, universities, schools, or institutions may be used to qualify for Federal employment. You can verify your education here: http://ope.ed.gov/accreditation/. If you are using foreign education to meet qualification requirements, you must send a Certificate of Foreign Equivalency with your transcript in order to receive credit for that education. For further information, visit: http://www.ed.gov/about/offices/list/ous/international/usnei/us/edlite-visitus-forrecog.html.
Additional Information
Receiving Service Credit or Earning Annual (Vacation) Leave: Federal Employees earn annual leave at a rate (4, 6 or 8 hours per pay period) which is based on the number of years they have served as a Federal employee. VA may offer newly-appointed Federal employee's credit for their job-related non-federal experience or active duty uniformed military service. This credited service can be used in determining the rate at which they earn annual leave. Such credit must be requested and approved prior to the appointment date and is not guaranteed. This job opportunity announcement may be used to fill additional vacancies. It is the policy of the VA to not deny employment to those that have faced financial hardships or periods of unemployment. This position is in the Excepted Service and does not confer competitive status. VA encourages persons with disabilities to apply. The health-related positions in VA are covered by Title 38, and are not covered by the Schedule A excepted appointment authority. Veterans and Transitioning Service Members: Please visit the VA for Vets site for career-search tools for Veterans seeking employment at VA, career development services for our existing Veterans, and coaching and reintegration support for military service members. If you are unable to apply online view the following link for information regarding an Alternate Application.