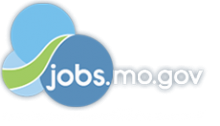 Job Information
Centene Corporation

Manager, Internal Audit

in

Clayton

,

Missouri
Position Purpose:
Manage, oversee and conduct internal audits, including execution of strategic, financial, operational and compliance based audits. Stay abreast of emerging risks and ensure innovative audit techniques are built into audit scope design, audit plans, staff allocation and logistics coordination.
Design,perform and manage risk-based audits, including strategic, financial,operational and compliance audits

Evaluatingcontrols and processes for scalability, effectiveness, efficiency and riskmitigation strategies

Workwith Subject Matter Experts on design of recommendations, appropriate controlsand operational efficiency/effectiveness and make recommendations forimprovements

Manageaudit planning, including risk assessment, scope development, review andrefinement of audit work programs and staff assignments/logistics

Performand provide oversight of consulting engagements, including projects requestedby management, value

addedprojects and analysis/review of key areas

Developdraft executive audit reports that summarize audit findings and recommendationsto be distributed to senior management

Monitorand report on the status of historical audit findings

Workwith Enterprise Risk Governance teams to assist in performing continuous riskassessment and aligning with the audit schedule

Serve as a contact for corporate,field, and external auditors regarding auditing and fraud matters or projects.Assist in coordinating audits/projects with external professionals/specialists

Manage a team of 3 - 5 directreports including individual weekly meetings, career development and regularguidance with all reports
Education/Experience:
Bachelor's degree in Accounting, Finance, or business related field. 5+ years of public accounting, internal audit, or related operational experience. Previous experience as a lead in a functional area, managing cross functional teams on large scale projects or supervisory experience including hiring, training, assigning work and managing the performance of staff.
License/Certification:
CPA, CIA and CISA preferred.
Centene is an equal opportunity employer that is committed to diversity, and values the ways in which we are different. All qualified applicants will receive consideration for employment without regard to race, color, religion, sex, sexual orientation, gender identity, national origin, disability, veteran status, or other characteristic protected by applicable law.
TITLE: Manager, Internal Audit
LOCATION: Clayton, Missouri
REQNUMBER: 1182268
COMPANY: Finance & Actuarial
POSITION TYPE: Both