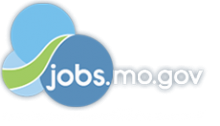 Job Information
FV Services, Inc.

Security Officer (Full Time/Nights)

in

Chesterfield

,

Missouri
POSITION SUMMARY:
The Security Officer is responsible for maintaining a safe and secure environment for all Residents, Staff, Visitors and Contractors as well as protecting buildings and property. Officers are responsible for directly or in a support role meeting the needs of Residents in Independent Living, Skilled Nursing and Assisted Living Facilities, Staff, Visitors and Contractors on campus.
KEY RESPONSIBILITIES AND ESSENTIAL FUNCTIONS:
Makes scheduled rounds both inside and outside the buildings on foot and by vehicle to maintain a secure environment for residents and their property, Staff, Visitors, Contractors as well as FV buildings and property.

Responds to all fire, smoke alarms and emergency calls for service on campus. Assesses the emergency and responds appropriately, calling the appropriate resources as needed. Officers serve as campus First Responders.

Reports incidents/accidents immediately. Reports all unsafe/hazardous conditions and equipment immediately. Recognizes unsafe conditions and acts to resolve or reports conditions to a supervisor as soon as necessary in person, by email, text message or phone.

Develops and maintains a good working rapport with Residents, Visitors, Staff and Contractors to meet the needs of the Village.

Assists any person on campus with directions or an escort to their desired destination.

Prepares and provides reports about daily activities, 911 calls, Unusual Occurrences or any other incident during the shift that the supervisor and or administrators may need to be aware of and notifying them during the shift as needed.

Monitors the parking lots and roadways for traffic, parking violations, lighting issues, trespassers and building entrances and exits for safety concerns and other safety issues.

Serves as a resource for Residents and Staff for fire safety, disaster preparedness and overall campus safety and security issues.

In the absence of other Staff (evenings, nights and weekends) Officers may be called upon to address safety or comfort needs of Residents and Staff such as changing a light bulb, switching a breaker, plunging a toilet, wiping up a liquid spill on a tile floor or spreading salt at an entrance.

Maintains confidentiality of all pertinent resident care information to assure HIPPA policies are followed and resident rights are protected. Respects and maintains resident confidentiality.

Uses equipment, services and supplies in a cost-effective manner.

Provide shuttle rides for Residents and Staff as needed.

Performs other work duties and responsibilities assigned by Supervisor or deemed necessary.
EDUCATION AND EXPERIENCE:
Must be 21 years of age and High School Diploma or its equivalent required.

Must possess and maintain valid Driver's license.

One-year experience in security preferred.

Must be able to obtain and maintain a St. Louis County Security Officer's License.

Must be willing to be trained and perform as a first responder. Officers will obtain a First Aid/CPR/AED certificate from a qualified agency.

The ability to learn and be proficient with the various software used for timekeeping, fire panels, CCTV and access control.

Must be able to learn and use various "smart" phone / "data" phone applications to access and send information, take pictures and communicate via voice, email or text.

Ability to understand, follow and support established policies and procedures of the Community.

Ability to recognize emergency situations and respond appropriately.

Good understanding of basic math.

Ability to work effectively with minimum supervision, prioritize and execute tasks in a high-pressure environment.

Work collaboratively in a team environment that promotes inclusiveness and communication among team members.

Ability to understand and follow instructions in English and to communicate for understanding of requirements.

Must be able to stay awake, alert and work during the day, evening or mid-night shifts.
PHYSICAL DEMANDS:
The physical demands described here are representative of those that must be met by an employee to successfully perform the essential functions of this job. Reasonable accommodations may be made to enable individuals with disabilities to perform the essential functions.
Occasionally required to carry or lift items weighing up to 25 pounds.

Occasionally required to carry or lift items weighing up to 50 pounds for short distances. Required to obtain assistance of another qualified employee when attempting to lift objects over 50 pounds.

Constantly able to walk 90% of the work day; and be able to walk and drive in the different lighting conditions, weather conditions, and surface conditions of Friendship Village campuses.

Occasionally required to sit in a stationary position.

Occasionally performs activities that require stooping, bending and reaching, squatting, balancing, and trunk twisting throughout the day.

Constantly able to communicate verbally and in written form.

Frequently able to detect and discern both loud and soft sounds.

Constantly able to use hands and fingers to type, write, and file.

Frequently able to use all types of vision, such as close vision, distance vision, color vision, peripheral vision, and depth perception, to complete daily tasks.

Occasionally required to detect unusual odors that could indicate environmental issues.
WORKING CONDITIONS:
Category II: Tasks that involve no exposure to blood, body fluids, or tissues, but employment may require performing unplanned Category I tasks from time to time. For Category II workers performing Category I tasks, there should be ready access to appropriate protective equipment (gloves, eyewear, surgical masks), and specified and pertinent SOP's. Category II workers need not wear protective equipment at all times, but they should be prepared to put on appropriate garb on short notice.
The noise level in the work environment is usually moderate.

Work is generally performed in an indoor, well-lighted, well-ventilated, heated and air-conditioned environment but may be exposed to the elements (heat, cold, rain, snow);

Subject to frequent interruptions by staff, residents, visitors, and volunteers.

Subject occasionally to hostile and emotionally upset residents, family members, staff, and visitors.
HOSPITALITY FOCUS:
Friendship Village fully embraces a culture of hospitality. To that end, we include the following hospitality promises as a guide for our interpersonal interactions with residents, co-workers, and guests:
We treat everyone with courteous respect (kindness).

We maintain high levels of professionalism – holding ourselves and one another accountable.

We make you feel important, starting with a warm greeting, by name and with a smile.

We pay attention to details.

We ask, "Is there anything else I can do for you?"
Job ID: 2019-1225
External Company Name: Friendship Village Senior Living Communities
External Company URL: https://www.friendshipvillagestl.com/
Street: 15201 Olive Blvd.
Telecommute: No