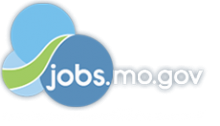 Job Information
Bayer

Regulatory Compliance Data Entry Expert

in

Chesterfield

,

Missouri
Why Bayer
We pride ourselves in being research-driven, with businesses in CropScience and HealthCare. We are also proud of our environmental record, our safety performance, and our manufacturing expertise. You can only imagine our pride at being named one of Fortune magazine's most admired companies.
Overview
+ + Overview
Innovation & Solutions

Development & Teamwork

Better Life & Challenges

Reputation & Impact

Benefits & Rewards

Overview

Competitive Pay

Work Life Programs

Wellness Programs

Benefits

Values & Stories

Overview

David against Goliath

Singapore's Supertrees

Sky-high vegetables

Bringing light into darkness

Rice for a hungry planet

Bridging Distances

Healthy for Life

Working at Bayer

Working at Bayer
Without the dedicated people who work in our labs, offices and manufacturing facilities as well as in the field, we would never have given the world the variety of Bayer discoveries that bring quality to daily life. Our people remain our most valuable asset, and we provide the ongoing training and development they need to remain at the top of their respective fields.
Overview
+ + Overview
Students & Graduates

Overview

Information Technology Programs for Interns and College Graduates

Bayer CropScience Sales Excellence Internship Program

International Program for Financial Management (U.S.)

Commercial Excellence Leadership Program: Sales Excellence Associate

Innovation Center at University of Illinois

Experienced Professionals

Temporary & Project Roles

Military Professionals & Protected Veterans

Meet our Employees

#Bayer360 Virtual Reality Career Experience

Diversity & Inclusion

Overview

Persons with Disabilities

How to Join Us

How to Join Us
Bayer offers employment opportunities at all levels throughout the United States and globally. Recruitment at Bayer occurs continuously as new jobs become available. Therefore, we encourage you to review our website to get a feel for who we are, the type of work we do, our mission and values, and our employees.
Overview
+ + Overview
How to Apply

Managing Your Profile

Your Interview

Onboarding

FAQ

Network with Us

Network with Us
We would love to stay connected to you. Join our Bayer communities on Facebook, Twitter, and LinkedIn!
Overview
+ + Overview
Social Media

Events

Overview

Career Fairs

Industry Insight Sessions

Video Center

Search

Contact us

Home
Bayer is a global enterprise with core competencies in the Life Science fields of health care and agriculture. Its products and services are designed to benefit people and improve their quality of life.
At Bayer you have the opportunity to be part of a culture where we value the passion of our employees to innovate and give them the power to change.
Apply online
Regulatory Compliance Data Entry Expert
Your tasks and responsibilities
The primary responsibilities of this role, Regulatory Compliance Data Entry Expert, are to:
Enter all label and composition relevant registration data with a high quality into Bayer's Global Registration Database;

Analyze differences between global and North America regulatory requirements;

Submit enhancement request, performing user testing and steer process changes for these systems to improve the data quality and reduce compliance risks;

Responsible for the US Regulatory Information system;

Regular audits of data quality need to be initiated, performed and actions to be initiated if necessary to keep up a high data integrity standard in all respective systems;

Responsible for submitting the State Registration labels and updates into the equivalent states where the product is registered;

Responsibility for gathering the sales data on including the volume, prepare the tonnage report uniquely for each state after analyzing the state requirements, adapting to changed or new report requirements, submitting tonnage reports if needed and initiate payments for fertilizers in the states according to the individual state schedules;

This role is the main contact person for maintaining and administers the Purchase Acknowledgement Database (PAS) to ensure export of not registered products to other countries in close cooperation with Supply Chain including analyzing the provided data, make independent decision to improve the process, system or the data;

Analyze new government policies and regulations;

Analyze the changes with impact of existing processes and systems and make independent decisions for internal process changes and data system changes.
Who you are
Your success will be driven by your demonstration of our LIFE values. More specifically related to this position, Bayer seeks an incumbent who possesses the following:
Required Qualifications:
BS or BA or equivalent degree with minimum of 2+ years relevantexperience, Non degreed 10 years relevant experience;

Excellent records management skills and experience;

Skilled in Computer literacy (including use of databases and otherelectronic documents management tools, word processing, and e-mail);

Demonstrated experiences in using complex database systems in a regulated environment;

Highly-skilled at meeting deadlines and assessing/juggling shifting priorities in a rapid-pace environment;

Must be able to work independently with minimal supervision;

Essential are high standards of personal accuracy, initiative, a strong service orientation, effective oral and written communication skills and good interpersonal skills;

Good communication and teaching skills.
Relocation may be offered for this role.
Your application
Bayer offers a wide variety of competitive compensation and benefits programs. If you meet the requirements of this unique opportunity, and you have the "Passion to Innovate" and the "Power to Change", we encourage you to apply now. Job postings will remain open for a minimum of ten business days and are subject to immediate closure thereafter without additional notice. To all recruitment agencies: Bayer does not accept unsolicited third party resumes.
Bayer is an Equal Opportunity Employer/Disabled/Veterans
Bayer is committed to providing access and reasonable accommodations in its application process for individuals with disabilities and encourages applicants with disabilities to request any needed accommodation(s) using the contact information below.
Country:United States
Location:MO-St. Louis, MO-Chesterfield, MO-Saint Louis
Functional Area:[sapfa32]
Entry Level:5