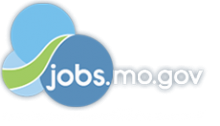 Job Information
CTG

REGULATORY AFFAIRS SPECIALIST

in

Chesterfield

,

Missouri
REGULATORY AFFAIRS SPECIALIST
Chesterfield, Missouri, United States
New
Information Technology
Jan 06, 2021Post Date
21200154Requisition #
Apply for JobShare this JobSign Up for Job Alerts
Apply with CTG for this exciting opportunity!
Job Title:Process Technician
Duration: 6 months with the possibility of extension
Location:Painted Post, NY
Pay:up to $17.75/hr
This is NOT a M-F 8-5 job; applicants must be available to work all hours/shifts (including weekends) on short notice

This is a Contract Process Technician role in an engineering support group

Work is performed in a manufacturing plant, not an office environment
| Requirements:
Able to work in an engineering team located in a manufacturing plant

Flexibility to work a changing schedule and/or overtime as required

Must have reliable transportation to get to work

Must have strong computer skills including Microsoft Office (Excel, Word, and Outlook)

Able to accurately collect numerical data and accurately enter the data into Excel

Will follow all safety regulations and use required PPE and ergonomic equipment
| Performance:
Work history with reliable attendance, good job performance, and professional behavior

You are a self-starter, dependable, and have a positive, can-do attitude

You have good communication and interpersonal skills and enjoy working on a team

You organize your work and manage time to complete tasks correctly, on time, with minimal supervision

You accept responsibility for your work and ask questions when you need help

You can handle more than one assignment at a time and can quickly shift to a different task
| Other Skills:
Able to set up and run measurement and testing equipment on your own, after training

Execute the provided work instructions with precision and repeatability

Expected to follow rigorous change management
| Primary Job Responsibilities:
Note: Training provided; experience preferred. Specific task(s) depends on area within EPP.
Support experiments on production lines, in quality labs, or in engineering test areas. This may include: a) Set up and operation of measurements and controls equipment, b) accurate and precise collection of data, c) correct recording of data into Excel, d) monitoring experimental runs on production lines, e) the visual inspection of products for defects, or f) project logistical support including as schedule coordination or data analysis

Prepare product for analysis or experimental runs. This may include: a) loading and unloading parts onto production equipment, saws, measurement equipment, and shelves, (must use lift assists or two-person lift when parts are greater than 20 pounds); b) moving and stacking pallets using proper procedures and equipment (pallet jack); operating a large band saw; c) careful tracking of product bar code tickets during experiments and product / pallet handling.

Logistical support for experiments. This may include coordinating schedules, data collection and analysis
| Education: Required: 2-year degree or higher. Preference for STEM (Science, Technology / IT / Manufacturing), Engineering Tech, or Math) degrees.
| Personal Protection Equipment, Safety shoes and Safety glasses, is required.
Additional Information:
No third party resumes will be accepted

Drug testing and/or other employment-related inquiries may be conducted

CTG will consider for employment qualified applicants with criminal histories in a manner consistent with the requirements of all applicable local, state, and federal laws.

Candidates must currently reside in USA

Candidates must be eligible to work in the U.S. without restrictions

CTG is an Equal Employment Opportunity employer

CTG is an E-Verify Company

All interested individuals MUST be able to work on a W2 Tax basis (no C2C or third party vendors)
To be considered for this opportunity, please apply directly through our website by clicking the link below or email your Word version resume tokrista.eckard@ctg.com
CTG (NASDAQ: CTG) has developed a reputation for responsiveness and reliability - traits that our clients say set us apart - since our founding in 1966. As one team, we create and deliver information and technology solutions that make our clients more successful and cultivate a workplace that attracts and develops the best people. Our vision is to be an indispensable partner to our clients and the preferred career destination for information and technology experts. CTG has operations in North America, South America, Western Europe, and India and regularly posts news and other important information online at www.ctg.com.
Our culture is a direct result of the people who work at CTG, the values we hold, and the actions we take. In other words, our people are the culture. It's a living, breathing thing that is renewed every day through the ways we engage with each other, our clients, and our communities. Part of our mission is to cultivate a workplace that attracts and develops the best people, reflected by our recognition as a Great Place to Work-certified company across many of our global operations.
CTG will consider for employment all qualified applicants including those with criminal histories in a manner consistent with the requirements of all applicable local, state, and federal laws.
CTG is an Equal Opportunity and Affirmative Action Employer. CTG will assure equal opportunity and consideration to all applicants and employees in recruitment, selection, placement, training, benefits, compensation, promotion, transfer, and release of individuals without regard to race, creed, religion, color, national origin, sex, sexual orientation, gender identity and gender expression, age, disability, marital or veteran status, citizenship status, or any other discriminatory factors as required by law. Our Affirmative Action program serves to promote occupational equality and diversity through good faith efforts. CTG is fully committed to promoting employment opportunities for members of protected classes.
Additional Information
Job Function: Laboratory

Education Level: Doctorate Degree (over 19 years)

Work Remote: No

Travel: No