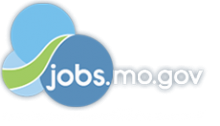 Job Information
Lowe's

Regional Director - MST

in

Chesterfield

,

Missouri
Job Description:
PURPOSE OF ROLE:
The primary purpose of the Regional Merchandising Service Director role is to optimize merchandising service and product reset execution performance (maximum 11 Districts) within a Region, with focusing on adherence to merchandising service standards, reset quality and timely and accurate execution.
The Regional Merchandising Service Director oversees the work of the Merchandising Service teams across the district and seeks guidance from the Director Deployment Planning and Execution for merchandising focus, process and system support, and direction on store priorities and sales support.
The job is expected to improve the customer experience through increased store standards and profitability by approaching the business strategically, studying issues and opportunities within the local districts, and working to develop/implement long-range plans that drive business objectives.. The job will coach and develop the leadership talent in the Region and constantly prepare and lead people through change. The job must empower District Merchandising Service Managers to lead the Reset Projects and manage Merchandising Service execution autonomously and efficiently within the stores. Regional Merchandising Service Directors are expected to have all stores within the Region in a state of sales and service readiness at all times and ensure that all corporate-originated Resets and Merchandising initiatives are optimally implemented.
RESPONSIBILITY STATEMENTS:
Provides leadership, supports districts needs, and reviews and evaluates product/merchandise service quality to deliver a consistent customer experience across the Region
• Partners with the VP Store Operations to review District strategies and then takes specific tactical steps to execute the strategy successfully across individual Districts within the Region and ensures District Merchandising Service Managers understand his/her impact and responsibility in delivering to that strategy;
• Drives the execution of all corporate and regional Reset and Service initiatives designed to drive sales and service in the stores; establishes a high performance execution standard by setting clear and measurable goals for Merchandising Service teams; holds District Merchandising Service Managers accountable for attaining those goals
• Ensures that Districts within the Region meet or exceed Merchandising service and Reset execution expectations; ensures District Merchandising Service Managers understand level of service offered by competition and capitalize on available opportunities; champions and embraces Corporate initiatives / technologies and leverages them to create a differentiating level of execution and customer experience through top notch store standards;
• Establishes key District priorities and communicates those priorities to District Merchandising Service Managers to ensure the alignment of the Region with the overall company strategy;
• Makes regular visits to District Stores to validate that the Lowe's Brand presentation standards are maintained at all times; takes swift and appropriate action when standards do not meet expectations;
• Reviews Regional staffing/payroll and other controllable expenses reports (e.g., sales/payroll weekly reports, FT/PT ratio reports, controllable expense reports, T&E budgets) and takes action when something does not meet company standards; actively looks for new ways to improve district staffing productivity and ways to reduce expenses; partners with and supports Staff to ensure execution of operational programs;
• Develops District Merchandising Service Managers into leaders who run their District Merchandising Service programs autonomously and at the highest level of consistent performance;
Collaborates and communicates with all Merchandising Service stakeholders on project execution efficiency and effectiveness
• Partners with key field and corporate leadership to help define the service support needs, goals, and concerns of the stores and ensure in-store service needs are met;
• Develops and manages working relationships with independent third party service providers, product vendor direct field management, and Lowe's Project Managers;
• Provides insight to teams regarding future projects and execution expectations;
• Develops and presents goals and action plans
Travels to Districts within Region regularly to encourage consistent execution and demonstrate commitment to service teams.
• Stays overnight or multiple nights with overnight stay as needed;
Selects, develops, and cultivates talent and maintains efficient business operations
• Manages the overall travel and expense budget for the District Merchandising Service teams, ensuring that travel costs are optimized;
• Hires qualified individuals into the District Merchandising Service Manager role
• Oversees effectiveness of onboarding, training, and career development of the Merchandising Service teams;
• Administers performance management for District Merchandising Service Managers and provides second-level approval for Merchandise Service Managers (e.g., pay increases, corrective action, documentation, termination, commendations);
• Partners with Human Resources to handle personnel changes and concerns
• Leads Merchandising Service team to achieve the highest level of performance by communicating goals, measuring accomplishments, holding individuals accountable, encouraging open communication, and creating a culture that thrives on timely, behavior-based constructive feedback;
• Onboards, trains, and develops District Merchandising Service Managers
• Creates tailored development plans for District Merchandising Service Managers by analyzing metrics and individual strengths, weaknesses, and needs;
• Provides meaningful development opportunities to enhance individual skills and knowledge;
• Shares results of impact analyses with the Service teams in the district
Authority & Accountability:
• Performance management of their team
• Ensure regional Travel & Expense budget is met
• Meeting merchandising standards and project execution
• Provides strategic recommendations regarding when to request additional store assistance for future large-scale projects and service initiatives.
• Provides final recommendations to the District Merchandising Service Manager regarding the hiring, promotion, and termination of Merchandising Service team members
• Provides direction to the District Merchandising Service Manager regarding team capacity and service hours.
REQUIRED EDUCATION / EXPERIENCE:
• High School Diploma or equivalent
• 10+ years of customer service or retail experience in a fast-paced retail environment OR 6+ years of Lowe's Store experience
• 6+ years of supervisory experience including coaching/training team members
• Licensed driver with reliable transportation and ability to pass MVR screen
• Ability to travel between store within district and work overnight and weekends as required
PREFERRED EDUCATION / EXPERIENCE:
• 4+ years of experience leading a distributed workforce (e.g., multiple units across stores).
• 4+ years of product merchandising experience including reading planograms, setting up and tearing down displays.
Job ID: 1576299BR
Line of Business: Corporate
Job Category: Store Planning and Environment
Department: 0070 - Field Execution Management
Employment Type I: Regular
Employment Type II: Full-Time
Location #: 0877
Location Name: Lowe's Region 12 Office
City: Chesterfield
State: MO
EEO Statement:
Lowe's is an equal opportunity employer and administers all personnel practices without regard to race, color, religion, sex, age, national origin, disability, sexual orientation, gender identity or expression, marital status, veteran status, genetics or any other category protected under applicable law.