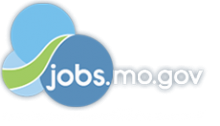 Job Information
Motion Recruitment Partners

Production Support Engineer

in

Chesterfield

,

Missouri
Contract | $50-80/hr | Chesterfield,Missouri
An internationally recognized media publication is seeking a Production Support Engineer, based in Dallas, to help take their enterprise publishing platform to the next level.
They specialize in delivering a suite of products that provides publishers with the tools they need to author, collaborate on, and publish content to reach and build relationships with readers and are quickly becoming the leader in publishing-focused software development.
Built 100% on AWS, the platform follows a microservice architecture. All of our software teams use devops to deliver and support products.
The Production Support Engineer to perform a mix of software engineering, operations, and support activities. In this position, you'll investigate issues that span multiple systems, create and manage infrastructure as code (IaC), perform database migrations, write and update guides for use by tier 1 support, and make code changes that fix defects, improve performance, or support new technologies.
Majority of your time will be spent doing individual technical work. The other 10% will be spent interacting with internal and external stakeholders to gather information and understand the impact of technical issues. During a training period, this position will work East Coast shift or European shift, but gradually move to working afternoons in Alaska or HawaiiStandard Time to ensure coverage for our global customer base. We are looking for someone who is persistent and independent in solving problems, a good communicator, and curious to learn. Our ideal candidate may be early in their career or transitioning into engineering, and has work experience, certifications, or a degree in one of software development, systems administration, or technical support.
Qualifications
Minimum Qualifications
+ + Bachelor's degree in Computer Science, Information Technology, or a related technical field. Equivalent practical experience will also be considered.
2+ years technical experience building or supporting software products

Ability to manage multiple priorities and track progress

Ability to methodically narrow down problems

Ability to clearly describe complicated situations and problems in writing or verbally

Some experience writing automation scripts
Preferred Qualifications
+ + Technical certifications or degrees
Experience with technical support

Experience with manual or automated testing

Experience with debugging tools and techniques.

Experience with application monitoring systems like Splunk, CloudWatch, or Datadog

Familiarity with databases, web applications, and web application infrastructure

Proficiency with at least one server-side programming language
Responsibilities
+ + Investigate defects, providing workarounds or mitigating the problem while identifying the root cause.
Analyze and document root causes of incidents, including open questions and steps to prevent reoccurrence.

Document and automate manual workarounds and activities.

Fix software defects through code or configuration changes.

Support internal engineering teams and customer support agents by answering technical questions, filing issue reports, and providing regular updates on in-progress work.

Proactively monitor platform performance and stability and respond to alerts. Propose and implement improvements to applications and the analytics suite.

Support new and existing customers by creating, scaling, and upgrading infrastructure using AWS CloudFormation (infrastructure as code). Propose improvements to reduce costs or handle new use cases.

Perform data migration and recovery activities to support infrastructure improvements, customer onboarding, testing.

Collaborate with engineers outside the Publishing Platform team to perform investigations and ensure improvements are tracked and scheduled
Motion Recruitment Partners is an Equal Opportunity Employer. Accommodation will be provided in all parts of the hiring process as required under Motion Recruitment Employment Accommodation policy. Applicants need to make their needs known in advance.