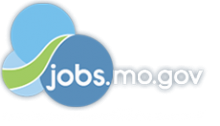 Job Information
Oracle

Oracle Site Guard Product Manager

in

Chesterfield

,

Missouri
Lead a team that acts as the central resource and driving force for the design, process, manufacturing, test, quality and marketing of product(s) as they move from conception to distribution. Organize interdepartmental activities ensuring completion of the project/product on schedule and within budget.
As a member of the product development division, you will analyze and integrate external customer specifications. Suggest and justify product directions and specifications. Specify, design and implement moderate changes to existing software architecture. Build new products and development tools. Build and execute unit tests and unit test plans. Review integration and regression test plans created by QA. Communicate with QA and porting engineering to discuss major changes to functionality.
Work is non-routine and very complex, involving the application of advanced technical/business skills in area of specialization. Leading contributor individually and as a team member, providing direction and mentoring to others. BS or MS degree or equivalent experience relevant to functional area. 7 years of software engineering or related experience.
This is a remote/office based position which may be performed anywhere in the United States except for within the state of Colorado.
Oracle is an Affirmative Action-Equal Employment Opportunity Employer. All qualified applicants will receive consideration for employment without regard to race, color, religion, sex, national origin, sexual orientation, gender identity, disability, protected veterans status, age, or any other characteristic protected by law.
The Database High Availability (HA), Scalability and Continuous Availability product management team is comprised of a group of top-quality, high-energy, and highly experienced professionals, who handle the product management responsibilities for all the availability, data protection and scalability aspects involving the Oracle Database, Oracle Exadata, and the Oracle Database Cloud Services as well as the continuous availability of applications using those platforms. Database products that the team is directly responsible for include Data Guard, Active Data Guard, Oracle GoldenGate, Oracle Real Application Clusters (RAC), Oracle Sharding, Automatic Storage Management (ASM), Edition-based Redefinition (EBR) and Oracle Clusterware as well as the HA interactions with Oracle Applications and Oracle Fusion Middleware. Finally, the team manages all HA aspects related to deploying Oracle Databases in the Public Cloud and Cloud at Customer. Further details can be found at http://www.oracle.com/goto/availability.
Beyond database HA & DR, the team is also responsible for integrate the database disaster recovery solutions with full stack DR solutions like Oracle SIte Guard both on-premises and in the cloud. /The focus of this Product Management position will be aroundOracle Site Guardincluding its integration with Oracle Enterprise Manager Cloud Control and Oracle Cloud Infrastructure (OCI), Oracle Private Cloud Appliance (PCA) and Oracle Exadata Cloud @ Customer./
Typical product management activities include working closely with customers and engineering to define product strategy and functionality, managing ongoing strategic relationships with top tier customers and being the customer advocate within the development organization, developing marketing plans and collateral, providing field support, performing competitive analyses, evangelizing and speaking at key conferences, etc. Being a part of this team will allow you to make significant contribution towards the success of the Oracle Database (on-premises and in the cloud), Oracle Site Guard, Oracle GoldenGate, Oracle RAC as well as Oracle Sharding, and provide you with a high degree of internal and external visibility.
Job: *Product Development
Organization: *Oracle
Title: Oracle Site Guard Product Manager
Location: United States
Requisition ID: 210002OH
Other Locations: AU-Australia, BR-Brazil, CA-Canada, CR-Costa Rica