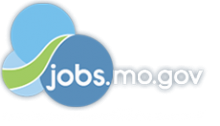 Job Information
FV Services, Inc.

Nurse Supervisor - RN FT/Evenings

in

Chesterfield

,

Missouri
ESSENIAL DUTIES AND RESPONSIBILITIES
(Other duties may be assigned)
Responsible to check staffing at the beginning of the shift, make adjustments as necessary and notify on-call nurse if needed.

Responsible to ensure change of shift rounds are completed by CNA's and Charge Nurses:
Certified Nurse Aides:
▪ Provide report to on-coming CNA on assigned residents. Checks residents to
determine they are safe, clean and comfortable. Assists on-coming CNA to address any care issues identified.
▪ Provides call light beeper to on-coming CNA.
▪ Provides gait belt to on-coming CNA.
Charge Nurse: The primary purpose of change of shift walking rounds between Charge nurses is to ensure CNAs have made walking rounds and all residents are safe, clean and comfortable.
Makes routine rounds to assure proper care and a safe, clean resident environment using tools such as the observational rounds checklist. Shares results of audits with CNA's and Charge Nurses and develops plan to correct findings.

Responsible to ensure the "Safe Moving and Lifting" policy is adhered to by all nursing staff. Reviews resident care summaries with charge nurses weekly to determine if resident lifting and moving status is accurate. Assures that charge

nurses notify the appropriate MDS coordinator and therapy of any changes identified.

Responsible to review Vision (EMR) dashboard throughout shift to assure that all documentation is completed by Charge Nurses and CNA's.

Works with the Care Center Charge Nurses in resolving resident and family care concerns.

Assures that charge nurses accompany physicians and nurse practitioners when making rounds.

Assures the timely notification of physicians and families in resident's change of condition.

Assures effective communication with other shifts and departments as it relates to resident care.

Identifies educational needs of staff and communicates those to the DON.

Assists DON in developing and implementing policies and procedures.

Attends in-service training and education sessions as assigned.

Performs specific work duties and responsibilities assigned by the DON.
Other Duties
Responds to emergency calls as necessary.

Functions in the capacity of the ADON in his/her absence.

Some "on call" may be required.

Under the guidance of the DON the 7-3 shift supervisor serves as the Care Center INTERACT Champion.

Responsible to complete the new admission checklist to assure accuracy and completeness of medical records. Facilitates timely completion of issues noted.
QUALIFICATIONS
RN currently licensed in the State. Current CPR certification. Geriatric/rehabilitation experience with a good understanding of restorative nursing. Supervisory experience preferred.
PHYSICAL REQUIREMENTS/WORKING CONDITIONS
Frequent standing, stooping, bending, stretching, squatting; must be able to stand/walk for up to 70% of the work day; must be able to lift , transfer, turn and position residents weighing up to 125 lbs. unassisted, or with the assistance of one for a resident weighing over 125 lbs. May be subjected to offensive odors and combative behavior. Must be able to lift and carry up to 20 lbs. frequently and 50 lbs. occasionally. May be exposed to communicable diseases including the HIV and HBV viruses. Must be able to work paying close attention to detail with frequent interruptions.
WORK ENVIORONMENT
Moderate temperature fluctuations. Potential for exposure to body fluids and cleaning agents. Occasional contact with needles and other sharp objects.
NUMBER OF PEOPLE SUPERVISED
Direct supervisor of Charge nurses, CMT's and CNA's on assigned shift.
HOSPITALITY FOCUS
Friendship Village fully embraces a culture of hospitality. To that end, we include the following hospitality promises as a guide for our interpersonal interactions with residents, co-workers, and guests:
We treat everyone with courteous respect (kindness).

We maintain high levels of professionalism – holding ourselves and one another accountable.

We make you feel important, starting with a warm greeting, by name and with a smile.

We pay attention to details.

We ask, "Is there anything else I can do for you?"
Job ID: 2020-1715
External Company Name: Friendship Village Senior Living Communities
External Company URL: https://www.friendshipvillagestl.com/
Street: 15201 Olive Blvd.