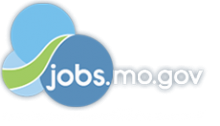 Job Information
N-Store Services

Field Operations Manager

in

Chesterfield

,

Missouri
Field Operations Manager
Chesterfield,MO
Overview
Field Operations Manager
Summary:
Provide guidance, support, training, and development to field employees by motivating and encouraging them to ensure that customer and company defined goals and objectives are met. Provide ongoing performance management by collaborating with Co-President, Senior Field Operations Manager, Operations, Human Resources and all departments, as needed. Identify and document performance issues for resolution with Co-President and Senior Field Operations Manager, Operations and Human Resources, or any department, when needed.
N-Store Services is a national specialty contractor providing a variety of industries multi-site solutions for their construction and maintenance needs. Our services include remodels, refreshes, rollouts, tenant improvements, retail channel installations, programmatic maintenance, store fixture installation, and Design-Build. N-Store Services is a growing and forward thinking organization with a work environment that fosters innovation and an entrepreneurial spirit.
Responsibilities
Support the management of field operations to ensure high quality and efficient field performance consistent with customer and company expectations and standards, as well as Company Standards of Excellence, Mission Statement, Core Values and Purpose.

Effectively serve as an ambassador, mentor, and guide for all field employees.

Collaborate with Senior Field Operations Manager, Director of Operations, and Operations Managers on scheduling. Communicate recommendations based on experience, skill and overall performance.

Identify needs, plan, develop, coordinate, and provide training for field employees.

Evaluate, track, and document field employees' performance on an ongoing basis, utilizing current and approved means & methods such as Job Site Evaluations, Performance Logs, periodic check-ins, and other periodic evaluation tools according to company policy and expectations by coaching, mentoring, and training employees in their job functions. When necessary, escalate trending performance issues to the Co-President and Senior Field Operations Manager.

Manage the Employee Performance Report process in collaboration with the Co-President and Senior Field Operations Manager.

Listen and facilitate resolution to field needs and issues.

Encourage and support the Standards of Excellence and communicate job descriptions to ensure that field employees have clear understanding of job responsibilities and company expectations

Provide recommendations for hiring and other employee status changes for field employees with the Senior Field Operations Manager, Director of Human Resources, Director of Operations and Operations Managers.

Carry out supervisory responsibilities in accordance with the organization's policies and applicable laws.

Interview, hire, and support field employee relations.

Provide guidance and problem solving assistance to the field employees.

Travel to various projects to train, develop, ensure compliance, and build relationships with field employees. Conduct and report on jobsite visits and meetings in the field to ensure effectiveness of teams.

Collaborate with all departments within the office to ensure you have provided a clear understanding of the needs of the field employees and to ensure our customers' needs have been met.

Organize and coordinate calls with the field as necessary to support training, development, and field performance objectives.

Assist Senior Field Operations Manager with field time off requests.

Collaborate with Senior Field Operations Manager to develop and maintain field instruction manuals to improve efficiencies.

Collaborate on and improve company policies and procedures relating to field employees to ensure compliance.
Qualifications
To perform this job successfully, an individual must be able to perform each essential duty satisfactorily. The requirements listed below are representative of the knowledge, skill, and/or ability required. Reasonable accommodations may be made to enable individuals with disabilities to perform the essential functions.
Associates or Bachelor's degree (B. A.) from four-year college or university preferred.

At least 7 years related experience in construction industry.

At least 4 years of supervisory experience managing remote employees preferred.

Intermediate experience in Microsoft Office products: Word, Excel, Power Point, Outlook, Construction Accounting Software, and Internet.

Advanced people and leadership skills.

Ability to read and interpret documents such as safety rules and procedure manuals.

Intermediate negotiation skills.

Intermediate experience with construction and maintenance field concepts, practices and procedures.

Ability to effectively present information and respond to questions from groups of managers, clients, customers, and the general public.

Advanced communication skills.

Advanced understanding of Company policies and procedures.

Must be able to work independently to plan and accomplish goals.

Advanced time management skills.

Advanced organizational skills.

Ability to write routine reports and correspondence.

Ability to relate to diverse groups of people in various roles.

Ability to be flexible.

Must be able to travel 50% of the time.

Must be able to work intermittently nights and weekends.

Be willing to travel to jobsite visits, onsite job training, etc. as needed.

Must be willing to travel by plane.
Physical Requirements:
The physical demands described here are representative of those that must be met by an employee to successfully perform the essential functions of this job. Reasonable accommodations may be made to enable individuals with disabilities to perform the essential functions.
While performing the duties of this job, the employee is regularly required to sit, use hands to finger, handle, or feel, reach with hands and arms and talk or hear. The employee is occasionally required to stand, walk, climb, balance, stoop, kneel, crouch, or crawl. The employee must occasionally lift and/or move up to 10 pounds. Specific vision abilities required by this job include close vision, distance vision and ability to adjust focus.
Competencies:
These are characteristics critical to performing the job satisfactorily.
Customer Service and Focus

Integrity – Open and Honest

Communication Skills

Great Multi-tasker/Thrives In Fast-Paced Environment

Highly Organized

Resourceful/Creative Solutions

Takes Initiative

Intrinsically Motivated

Individually Accountable

Work Hard/Play Hard (FUN)

Entrepreneurial Spirit/Takes Pride in Ownership

Confident/Fast-Thinking/Decision Making Capabilities
N-Store Services is an Equal Opportunity Employer. N-Store will not engage in discrimination against, or harassment of, any person employed or seeking employment with N-Store on the basis of race, color, religion, sex, sexual orientation, gender identity, national origin, age, non-disqualifying disability, status as a protected veteran or other characteristics protected by law.
Keywords
Traveling Construction Field Operations Manager, Traveling Construction Field Manager, Field Operations, Construction Manager, Construction Supervisor
Share (https://jobs-gnhservices.icims.com/jobs/1154/field-operations-manager/job?mode=apply&apply=yes&iniframe=1&hashed=-336173192) Refer this job to a friend (https://jobs-gnhservices.icims.com/jobs/1154/field-operations-manager/referral?iniframe=1&hashed=-435737654)
Job Locations US-MO-Chesterfield
Posted Date 3 weeks ago (1/4/2021 11:26 AM)
ID 2021-1154
of Openings 1
Category Operations
Job Ref: 2021-1154