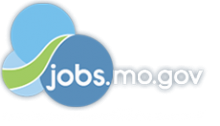 Job Information
Crossroads Hospice & Palliative Care

Evening CNA

in

Chesterfield

,

Missouri
The Hospice CNA participates in stewarding the art of compassionate care through hands-on patient care at the end of life-supporting patients and families. This position will be part of the Even More Care Program providing support to patients and families that are actively dying.
Shift 2: Mon to Fri 4:00 PM to 12:30 AM with a back up on call
The office is located in Chesterfield, MO and this role requires travel to the office as well as in a 50-mile radius around the office.
Death is a meaningful experience.Living the best life in our final moments requires caregivers who want to address fear and change the conversation to what is sacred.
Stewarding the end of life journey well requires an unwavering clinical skill set balanced by the art of compassion.
We believe compassion should not be a transaction. So we ask ourselves every day how do we do more . . . as caregivers, as a team, and as an organization.We believe no one should die alone. So we put patients before profit to ensure a member of our team can be at the bedside.
Crossroads exists because the model of healthcare today is full of ultimatums rather than choices. Look, we understand this business is difficult, it's part of what drives us to stand up and find new ways to satisfy the heart of what drives our teams to do more.If you've read this ad and it resonates with you in any way, then we want to speak with you!
Position Qualifications:
High school diploma or G.E.D. required.

Must be certified by the state as a nurse's aide with an unrestricted, active aide certification.

Three (3) to six (6) months of current experience as a Hospice Aide or Nurse's Aide required.

Hospice or Home Health Agency experience preferred.

Must possess interpersonal skills sufficient to interact effectively with patients and their families, as well as all interdisciplinary caregivers, peers, subordinates, and supervisors.

Must exhibit or demonstrate the ability to learn computer skills related to required clinical software and electronic clinical record utilization.

Must have personal transportation, a valid driver's license, required automobile insurance, and the ability to safely and independently operate said vehicle.
Powered by JazzHR