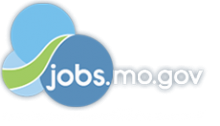 Job Information
Lowe's

DIRECTOR HR STORES

in

Chesterfield

,

Missouri
Purpose of Role:
The primary purpose of this role is to serve as a partner with the Regional Vice President and other regional leaders to support the execution of human capital strategies that deliver on established and future business priorities across stores having a broad range of characteristics and with combined annual revenue of approximately $4B+. This Director serves as a consultant and expert within their businesses, proactively anticipating and analyzing trends to develop and implement solutions that drive people and business ROI. The Regional HR Business Partner impacts overall business performance and employee engagement by providing strategic, creative, and collaborative leadership across assigned geographical areas and Lowe\'s field HR positions. Further, this role proactively diagnoses issues and opportunities and takes necessary action to bring timely resolution. To be successful, the individual in this role must influence business leaders and build strong, cross-functional relationships. In addition, this person must have knowledge of the HR functions and associated HR policies, approaches, and environmental constraints, as well as relevant HR laws and regulations. This role is critical to Lowe\'s as it aligns HR strategy with market business plans and helps leaders implement plans within geographical areas.
Responsibility Statements:
• Partners with leaders in the planning process to ensure strategic plans drive business results, optimize customer service and align with company values. Contributes to the development of people strategies that support business strategies and objectives and help to drive business and organizational performance. Support and influence key operational and strategic decisions.
• Understands the general business conditions that affect their industries, functions and geographical regions while staying current on the research and trends within HR to present an informed point of view.
• Provides strategic and consultative human capital support for Directors at the Region level, establishing consistent change, coaching, and development and accountability activities to achieve business goals and drive outcomes.
• Provides leadership development coaching for RVPs, regional/market leaders and Area Business Partners by preparing leaders for talent review discussions and facilitating quarterly talent check-in meetings to ensure business follow through on talent commitments and strategies.
• Identifies and capitalizes on organizational capabilities by aligning strategy, culture, practices and behaviors in order to drive performance, values and creates a meaningful work environment.
• Develops and ensures that organization design is aligned with strategy and vision by assisting management in setting human capital standards regarding performance management, career paths and succession planning.
• Consults with business leaders to initiate change that is needed, understands the impact of the change and implications, and implements the processes and systems to sustain the change.
• Establishes the key priorities and communicates those priorities throughout the region to ensure the alignment of the region to overall company people and business strategy.
• Uses organizational diagnostics (e.g., surveys, workforce analysis, HR compliance reporting, etc.) to proactively identify and react to key talent/employee engagement challenges and opportunities in the business. Partners with leaders and HR Centers of Expertise (COEs) to craft, select, implement, and/or support solutions (e.g., team or individual assessments, manager assimilations, team building events, coaching, customized training, or other appropriate actions).
• Participates in the interview and selection process for People Leaders to ensure consistent quality of leadership.
• Recruits, hires, trains, and develops a team of Area Business Partners in locations who support and provide consultation at the area level to deliver business results through people strategies. Addresses deviations of performance through coaching, constructive and honest regular feedback, and the annual performance evaluation process.
• Provides input to Site Leaders on sourcing, recruiting and staffing plans (e.g., spring, seasonal conversions) and partners with Talent Acquisition team leadership to determine and support hiring plans.
• Coach leaders on change management strategies and resistance management techniques in accordance with the Lowe's change management methodology.
• In partnership with other business leaders, create strategies to identify and overcome barriers (e.g., by facilitating meetings/conversations to identify root-cause issues of change blockers and coaching managers on appropriate tactics to mitigate or overcome issues).
• Assists in connecting people through various mediums in order to build relationships within their business and across the organization as well as leveraging external networks to enhance their connections.
• Develops and implements plans to ensure exceptional results from change initiatives.
• Identifies where inconsistent communications or messaging may appear and aligns communication plan with company strategy to ensure expected results.
• Partners with Field Leadership on strategic community outreach and engagement such as supporting local job fairs, participating in community service, and maintaining local hiring partnerships.
• Supports all aspects of HR during new site openings, closings or relocations. In partnership with other senior HR leaders, provides human capital consultation regarding team, department, or more significant business/operational restructuring.
• Partners with business leadership in the development of engagement action plans based on their Employee Opinion Survey results in alignment with their future business trends.
REQUIRED EDUCATION/EXPERIENCE:
• Bachelor's Degree in HR, Business, or relevant field
• 10+ years HR experience with increasing levels of responsibility
About Lowe's:
Lowe's Companies, Inc. (NYSE: LOW) is a FORTUNE® 50 home improvement company serving approximately 18 million customers a week in the United States and Canada. With fiscal year 2019 sales of $72.1 billion, Lowe's and its related businesses operate or service more than 2,200 home improvement and hardware stores and employ approximately 300,000 associates. Based in Mooresville, N.C., Lowe's supports the communities it serves through programs focused on creating safe, affordable housing and helping to develop the next generation of skilled trade experts. For more information, visit Lowes.com .
About Lowe's in the Community:
As a FORTUNE® 50 home improvement company, Lowe's is committed to creating safe, affordable housing and helping to develop the next generation of skilled trade experts through nonprofit partnerships. Across every community we serve, Lowe's associates donate their time and expertise through the Lowe's Heroes volunteer program. For the latest news, visit Newsroom.Lowes.com or follow @LowesMedia
Lowe's is an equal opportunity employer and administers all personnel practices without regard to race, color, religious creed, sex, gender, age, ancestry, national origin, mental or physical disability or medical condition, sexual orientation, gender identity or expression, marital status, military or veteran status, genetic information, or any other category protected under federal, state, or local law.