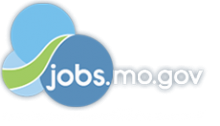 Job Information
Oracle

Data Conversion Architect | Oracle Utilities Consulting

in

Chesterfield

,

Missouri
As a recognized authority and leading contributor within their practice, this senior-level consulting position provides consistent high quality and innovative solution leadership to a project team. Leads the solution design and implementation aspects of engagement(s) ensuring high quality, integrated software solutions within constraints of time and budget.
Analyzes business needs to help ensure Oracle solution meets the customeris objectives by combining industry best practices, product knowledge, and business acumen. Exercises judgment and business acumen in selecting methods and techniques to deliver functional and technical solutions on non-routine and very complex aspects of applications and technology installations. Provides direction and mentoring to project teams, and effectively influences customer leadership on key decisions. Supports the business development efforts by pursuing new opportunities and extensions. Collaborates with the consulting sales team by providing domain expertise. Resolves complex customer issues by recommending and implementing solutions. Demonstrates expertise in multiple business processes across two or more product families or ability to architect and design technology solutions encompassing multiple products and make decisions based on impact across the stack.
8-10 years of experience relevant to this position including 4 years of consulting experience. Prior team leadership or management experience preferred. Undergraduate degree or equivalent experience preferred. Product or technical expertise relevant to practice focus. Ability to communicate effectively. Ability to build rapport with team members and clients. Strong influencing and negotiation skills. Ability to travel as needed.
This is a remote/office based position which may be performed anywhere in the United States except for within the state of Colorado.
Oracle is an Affirmative Action-Equal Employment Opportunity Employer. All qualified applicants will receive consideration for employment without regard to race, color, religion, sex, national origin, sexual orientation, gender identity, disability, protected veterans status, age, or any other characteristic protected by law.
Oracle Utilities Products Conversion Lead/Architect(Consulting Technical Manager) for Oracle Utilities North American Consulting Delivery Team
*This role can based anywhere in the US and requires up to 75% travel *
Oracle Utilities delivers proven software applications that help utility companies of all types and sizes achieve competitive advantage, business performance excellence and a lower total cost of technology ownership. Oracle Utilities integrates industry-specific customer care and billing, network management, work and asset management, mobile workforce management and meter data management applications with the capabilities of Oracle's industry-leading enterprise applications, business intelligence tools, middleware, database technologies, as well as servers and storage. The software enables customers to adapt more nimbly to market deregulation, meet ever-evolving customer demands and deliver on environmental conservation commitments.
Oracle Utilities Global Business Unit (UGBU) enhances the Oracle brand by delivering best of breed business solutions and professional services to the utility industries around the world. Our customers value us above all other competitors because of our thought leadership, understanding of their needs, talents and superior ability to provide world-class solutions for the challenges they face. Our customer relationships can be leveraged by all of Oracle to grow Oracle's relevance in our industries.
Conversion Lead/Architect*s Role: *
Senior Data Conversion role is within the Oracle Utilities professional services organization (North America), focused on providing conversion leadership for Customer Care & Billing (CC&B) implementations. Experience should include multi-product implementations (CC&B integrations with MWM, MDM, WAM, CSS, etc). A successful candidate will be able to define design and implement the data conversion strategy for a Customer to Meter solution implementation project. The role involves performing end to end data conversion activities for a project. The role may include leading data conversion team and executing data conversion activities across Oracle and client resources, leveraging conversion best practices and aligning with business functional teams.
*Responsibilities include, but are not limited to: *
o Define and document data conversion strategy
o Mentor/develop other resources
o Contribute to reusable collateral/accelerators
o Participate in business development, including customer presentations and RFP responses related to conversion lead role
o Knowledge sharing across peer group
o Single point of contact to both Project Manager and client for data conversion
o Provide leadership to the Data Conversion team by promoting consistency across the team, including methodology, deliverable templates, terminology, etc
o Provide leadership and guidance in defining the CC&B Conversion Strategy
o Lead legacy data mapping exercises
o Align with business functional team to ensure data conversion aligns with the functional solution being implemented
o Develop conversion scripts
o Define and execute conversion reconciliation processes
o Tuning of data conversion jobs
o Lead mock data conversion exercise
o Participating in dress rehearsal and go-live activities
o Provide utilities industry and CC&B best practice, through engagements in Oracle Utilities implementations within North America
Clear & timely communication internally, as well as externally with customers and partners
Preferred Qualifications
Data Conversion Lead experience on at least two CC&B implementations.

8 years utility industry experience

Knowledge of Oracle Utilities applications like CC&B, MWM, and MDM etc. is preferred.

CC&B Implementation Specialist certification is preferred

10 years overall relevant experience, including 5 years in consulting or services

Successful full lifecycle implementation experience

Good working knowledge in data conversion technologies like Oracle Data Integrator (ODI), Oracle databases, WebLogic,PL/SQL etc.

Must have excellent analytical, problem solving, communication and presentation skills

Experience working for large "big 4" type consulting firms is highly desired

Ability to travel up to 75% for client assignments to any destination is a key requirement of the role. May have to do M-TH travel sometimes but sometimes travel is less depending on client/customer needs
Job: *Consulting
Organization: *Oracle
Title: *Data Conversion Architect | Oracle Utilities Consulting *
Location: United States
Requisition ID: 200016AR