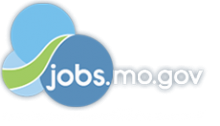 Job Information
Oracle

Cloud Solution Engineer - Fusion Analytics

in

Chesterfield

,

Missouri
Partners with customers, sales, engineering and product teams to design, demonstrate and deploy Oracle Cloud architectures that address customer business problems. Drives Oracle Cloud customer consumption by accelerating the adoption of Oracle cloud services including discovery, design and deployment.
Engages with strategic customers, builds leadership relationships at multiple levels within organizations in order to design and implement solutions. Works directly with customers to gather requirements, develop architectures and translates business needs into solutions. May implement solutions and ensure successful deployments through code development and scripting. Displays product/application understanding through highly customized presentation demonstrations to customers, and at conferences, and events. Supports customer from Proof of Concept (POC) through production deployment of services via resource configuration, planning, and customer education/training. Creates and distributes technical assets (white papers, solution code, blog posts, and video demonstrations). Serves as a leading contributor for customers and sales on technical cloud solutions and customer success. Identifies gaps and enhancements to influence engineering roadmaps for customer driven features. Leading contributor, may provide direction and mentoring to others. Work is non-routine and very complex, involving the application of advanced technical/business skills in area of specialization. May interact with C level. Maintains expertise by staying current on emerging technologies.
Minimum qualifications include: 8 years experience with computer applications and tools required. Ability to travel 50% international and domestic. Preferred but not required qualifications include: Bachelor of Science-level university degree in Computer Science, Math, Engineering from accredited university; and/or relevant 8 years technical experience. Advanced degree in relevant field of studies highly desirable. Expertise in and an in depth and thorough knowledge of competitive and industry knowledge in the field of computer applications and tools; System and application design; Implementation of advanced product features; Project management; Solving technical problems with customers in technical environments; Written and verbal communication and interpersonal skills; Needs analysis, positioning, and business justification. 8 years experience and expertise in the clear communication of technical information to others through presentations, demonstrations, written communication and consultative solutioning experience.
Oracle is an Affirmative Action-Equal Employment Opportunity Employer. All qualified applicants will receive consideration for employment without regard to race, color, religion, sex, national origin, sexual orientation, gender identity, disability, protected veterans status, age, or any other characteristic protected by law.
*Title: Cloud Solution Architect – Fusion Analytics *
_Team Description_
Do you want to be part of a high performing team that will help scale Oracle Cloud Infrastructure (OCI) as the leading Cloud computing platform for the enterprise? Are you passionate about building the right solutions, increasing cloud adoption and helping customers realize the value of their Cloud investments?
The Fusion Analytics team is a group of highly skilled Cloud Analytics Architects and Engineers who will work with customers to develop modern analytic architectures that will enable our customers to get insights from their Oracle Cloud Applications and other non-oracle data sources. This team's goal is to accelerate customers moving existing Analytic deployments to the cloud or deploy new Fusion Analytics solutions for Oracle Fusion Applications in OCI (Oracle Cloud Infrastructure). The team will focus on Analytics for Oracle Fusion Applications (ERP and HCM). Solution includes Data Integration, Data Modeling, Data ware housing, Data Visualization, and Machine Learning.
_Job Description_
We are seeking Cloud Architects with a strong track record of business analytics and data warehousing, to join our team providing expertise in Business Intelligence, Analytics and Machine Learning across all industry sectors. Our Solution Specialists work closely with Product Managers, Cloud Architects and Sales to design, build and enable repeatable solutions on OCI.
This role is a technical, hands-on cloud engineer role that will work closely with our sales teams to develop new business, as well as, drive additional consumption of Oracle Fusion Analytics Warehouse Cloud users. The successful candidate must have a good understanding of the value of data and analytics, as well as, proven experience delivering solutions to C-Level business line and technical leadership. From a top down approach, the Cloud Specialist will engage with a customer to discover business problems and goals, and develop solutions using Oracle Cloud services. The Cloud Specialist will work collaboratively with the customer to build a cloud architecture and develop a path for forward with the customers objectives.
_Key Responsibilities_
Primary focus on developing customer solutions using Oracle's analytics offerings: Fusion Analytics Warehouse for Oracle ERP and Oracle HCM, Oracle Analytics Cloud, Data Visualization, Oracle Machine Learning (OML), Oracle Analytics Cloud (OAC) and Autonomous Datawarehouse (ADW).

Solution design: provide strong expertise creating detailed technical architectures and blueprint solutions for specified needs.

Good knowledge of Oracle Cloud Applications – Oracle ERP, Oracle HCM, NetSuite, Oracle E-business Suite

Deep knowledge of the Oracle RDBMS in Cloud, Autonomous Datawarehouse (ADW), Oracle Data Integration (ODI/GoldenGate) and SQL.

Deliver Demos and PoCs tailored to customers' needs and proof points.

Develop and Deliver Customer Hands on Workshops

Provide global thought leadership on Fusion Analytics solutions that benefit customers through the use of Oracle Analytics Cloud.

Presentation skills required, industry knowledge (can vary), knowledge of other Cloud offerings (AWS/Google/Azure/Workday)
Oracle is an Equal Employment Opportunity Employer. All qualified applicants will receive consideration for employment without regard to race, color, religion, sex, national origin, sexual orientation, gender identity, disability and protect
Job: *Pre Sales
Organization: *Oracle
Title: Cloud Solution Engineer - Fusion Analytics
Location: United States
Requisition ID: 200012ET