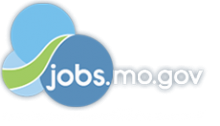 Job Information
Oracle

AppsUL Support Project Manager – Cloud Program Office Lead (JoinASE)

in

Chesterfield

,

Missouri
Performs non-technical project completion using an internal customer perspective, typically from initiation through delivery.
Develops project plans and coordinates cross-functional teams through meetings and progress measurement activity which bring distinct, specific projects to completion both on time and within budget.
Provide leadership and expertise in the development of new products/services/processes, frequently operating at the leading edge of technology. Recommends and justifies major changes to existing products/services/processes. BS or MS degree or equivalent experience relevant to functional area. Typically 12 years of related experience to include 10 or more years of project management experience desired.
Oracle is an Affirmative Action-Equal Employment Opportunity Employer. All qualified applicants will receive consideration for employment without regard to race, color, religion, sex, national origin, sexual orientation, gender identity, disability, protected veterans status, age, or any other characteristic protected by law.
This position will lead the AppsUL programs for driving adoption of EBS, PeopleSoft, JD Edwards, and Siebel customers migrating to the Oracle Cloud (IaaS, PaaS, and SaaS). The primary focus is on driving and helping the migration of AppsUL Customers to Oracle Cloud Infrastructure (OCI), but SaaS migrations or hybrid implementations will also be explored. This role will be responsible for managing fast-paced, dynamic programs with challenging deliverables and will require collaboration across Support, Development, Sales, Cloud Operations, ACS, and Consulting teams. The ideal candidate will understand AppsUL product offerings (EBS, PeopleSoft, JD Edwards, or Siebel) and be well versed in Oracle's Cloud offerings. Another responsibility of this position is to lead a virtual team of Cloud experts that will drive upskilling of the entire AppsUL Support Delivery organization. The position will report to the VP of AppsUL Support Delivery.
Job: *Support
Organization: *Oracle
Title: AppsUL Support Project Manager – Cloud Program Office Lead (JoinASE)
Location: United States
Requisition ID: 20000Z9O
Other Locations: CA-Canada