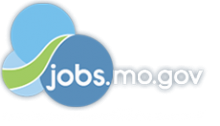 Job Information
FV Services, Inc.

Activity Assistant FT

in

Chesterfield

,

Missouri
ESSENTIAL JOB DUTIES:
Regular and consistent attendance.

Responsible for conducting daily group programs and individual activities that are goal oriented and person appropriate that meets the Village Care Center and Department of Health and Senior Services regulations.

Promptly follow the daily schedule of activities.

Maintain accurate and timely documentation of resident's group attendance, assessments, care plans, and other.

Report noticeable changes in resident's participation and behavior to the Activity Director.

Assist with publishing, preparing and distributing the monthly activity calendar in the community newsletter.

Distribute the community daily chronicle and daily activity sheet with time and location of each activity.

Perform and direct the movement of residents to and from recreational areas.

Assist, guide and supervise volunteers as assigned by the Activity Director.

Assist in maintaining supplies and equipment inventory; assist with purchasing supplies as needed.

Ongoing contact and communication with residents, families and interdisciplinary team.

Facilitate daily activities in the absence of the Activity Director.
Other Duties:
Attend and participate in departmental meetings.

Complete clinical competencies, in-service trainings and education sessions as assigned.

Attend meetings as assigned in the absence of the Activity Director.

Demonstrate flexibility in accommodating requests.

Implement positive solutions to problems and processes.

Ensure quality of services by exemplifying a positive, team-oriented attitude and behavior.

Complete all additional work duties and responsibilities as assigned by the Activity Director.
Education, Certification and Professional Requirements:
Required High School Degree. Prefer one year of experience in Activities, but will also train the right candidate. Flexible work schedule with evenings, weekends and holidays. Self-motivated, creative, energetic and able to work independently, as well as in a team environment. Good visual and hearing acuity required. Must be able to read, write, and speak English in a clear tone of voice. Need to be able to adapt to change and think on the go. Knowledge of Microsoft Word, Publisher, Excel. Basic understanding of technology and social media: iPads, iPods, Kindles, Smart TV, and DVD players.
Working Conditions:
Frequent standing, stooping, bending, stretching, squatting for most of the work day. Must be able to lift/carry, push or pull up to 35 lbs. Must be able to push residents weighing up to 250lbs in Geri chairs and/or wheelchairs. May be exposed to communicable diseases including not limited to HIV/AIDS, Measles, TB, Hepatitis B, MRSA, and FLU. May be exposed to industrial and household chemicals, offensive odors and combative behavior.
HOSPITALITY FOCUS:
Friendship Village fully embraces a culture of hospitality. To that end, we include the following hospitality promises as a guide for our interpersonal interactions with residents, co-workers, and guests:
We treat everyone with courteous respect (kindness).

We maintain high levels of professionalism – holding ourselves and one another accountable.

We make you feel important, starting with a warm greeting, by name and with a smile.

We pay attention to details.

We ask, "Is there anything else I can do for you?"
Job ID: 2020-1726
External Company Name: Friendship Village Senior Living Communities
External Company URL: https://www.friendshipvillagestl.com/
Street: 15201 Olive Blvd.