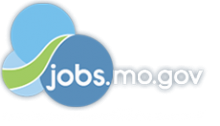 Job Information
General Dynamics Ordnance & Tactical Systems

Manufacturing Manager

in

Carthage

,

Missouri
Directs and coordinates plant production activities in safely processing materials and distribution operations for a demilitarization (de-mil) industrial plant to obtain optimum efficiency and economy of operations and maximize plant throughput and on-stream factors and profits by performing the following duties personally or through subordinate supervisors.
Ensures compliance to all EH& S, Corporate and regulatory requirements.

Participates in the scheduling of activities of departments such as operations, engineering, maintenance, warehousing to affect operational efficiency and economy.

Daily monitors and reviews production variables and production schedule activities, emergency maintenance activities, operating reports to determine changes in program or operations as required.

Participates, implements and delivers directives to the Plant supervision outlining policy, programs or operations changes to be implemented.

Provides operational input including personnel requirements, material needs, supplies and inventory, subcontract requirements, facility needs and tooling/equipment needs.

Schedules the site shipments by analyzing production demands and current inventory to ensure the most efficient use of magazine space and SFHB waste preparation.

Reviews production costs and product quality, and modifies production and inventory control programs to maintain and enhance profitable operation of division.

Reviews production and operation reports and directs the resolution of operational, manufacturing and maintenance problems to ensure minimum costs and prevent operational delays.

Performs administrative activities associated with the effective management of shop operations, including compiling, storing and retrieving production data for reports.

Trains and ensures orders or schedules to ascertain product data such as types, quantities and specifications of products and scheduled delivery dates in order to plan department operations.

Develops and reports performance measures to help document continuous improvement.

Collects burn reports and other documentation for Commercial and de-mil customers to provide proof of high temperature incineration.

Conducts audits of processed materials, uncontaminated packaging and transport containers.

Plans production operations and establishes priorities

Inspects machines and equipment to ensure specific operational performance and optimum utilization.

Provides inputs to revisions regarding standard operational and working practices and observes workers to ensure compliance with standards.

Participates in the development of training plans with Human Resources for employee development based upon performance appraisals for facility staff.

Resolves workers concerns or submits unsettled concerns to Human Resources for action.

Participates in the site wide Process Safety Management program.

Bachelor's degree (B. A.) from four-year college or university; or minimum of two years related experience and/or training; or equivalent combination of education and experience.

Strong computer skills, administrative data control, scheduling and team interface.

Extensive knowledge of explosive materials and their application.

Environmental and Engineering practices with working knowledge of ISO-9000 required.

Strong written and verbal communication skills and teamwork.

Looks for ways to improve and promote quality. Manages competing demands while meeting commitments.

Works within the highest level of integrity, ethics and safety.

Operates under limited direction and exercises independent judgment.
Requisition ID: 2020-12045
Street: 4174 County Road 180