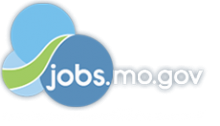 Job Information
SoutheastHEALTH

Health Information Technician

in

Cape Girardeau

,

Missouri
Health Information Technician
Administrative - Clerical
Cape Girardeau, Missouri
CVC Of SoutheastHEALTH Part-Time
Apply
Description
Day ShiftThe HIM Technician is responsible for performing specialized tasks that affect external and internal customers of the HIM DepartmentBegin
Document Imaging
Retrieves all non-electronic records of discharged patients from all units on a daily basis

Check daily discharge log to ensure receipt of all records and follows up on records not received

Ensures that all patient records are received with within one day of discharge, reporting to the Director when unable to obtain a patient record

Checks each patient record for poor originals and stamps with "poor original" stamp according to documented procedure

Removes all photographs and other difficult to scan documents from the patient record in order to be scanned and indexed separately utilizing the flatbed and/or color scanner

Prepares all document by removing staples, paper clips, sticky notes and rubber bands

Sorts all documents in date order

Copies all damaged documents so that they can go through the scanning process without jamming, distorted imaging, or other difficulty.

Securely attaches all rhythm strips and other small documents to 8 ½ X 11 paper for scanning

Assembles all documents according SEH's universal chart order.

Prepares loose sheets for scanning according to procedures

Creates loose sheet batch of appropriate size according to procedure.

Places all batches in appropriate area for scanning

Retrieves records from scanning shelf and performs scanning process according to procedure

Maintains appropriate set up for scanner to ensure optimal image results

Verifies that each batch has been prepped appropriately, removing documents that cannot be scanned and removing staples, paperclips, etc.

Cleans scanner on a daily/weekly basis according to instructions

Places complete batches in appropriate area for indexing

Reviews 100% of images scanned

Identifies at least 98% of documents that are of poor quality

Ensures that all scanned documents are positioned correctly

Indexes documents to correct encounter and document type

Accurately performs indexing process

Each document is indexed to the correct patient/encounter

Each document is assigned the correct document name

Verifies that bar-coded documents are correctly indexed

Identifies when it is appropriate to split and merge documents

Splits and merges documents correctly

Correctly inserts pages/documents when and where appropriate

Correctly appends pages/documents when and where appropriate

Writes each indexed batch to the appropriate queue according to workflow procedure

Reviews assigned work queue(s) daily and ensures timely processing of all assignments in the queue(s)

Corrects transcribed reports as needed

Attends and participates in department meetings and is responsible for all information communicated at the meetings. Attends all mandatory hospital and department in in-services

Meets or exceeds productivity expectations established by HIM Director

Other duties as assigned
SECONDARY RESPONSIBILITIES:
Deficiency Analysis
Selects appropriate assignments for analysis from work queue

Reviews each record for missing documents, missing signatures or missing text according to procedure

Accurately assigns deficiencies to physician(s) according to procedure

Links signature deficiencies for COLD fed documents to correct physician, if applicable

Correctly identifies when dictation has not been done and assigns to correct physician

Maintains analysis turnaround within required time frame

Generates physician notification letters according to specified policy.

Whenever possible, answers any questions the physicians have about their deficiencies and how to access assignments/complete deficiencies or directs to appropriate person for clarification.

Monitors reanalysis queue (physician decline queue) daily and reassigns deficiencies when appropriate.

Provides daily reports to the hospital personnel/departments as needed on incomplete records and physician suspensions according to procedure.

Prepares physician suspension list after:

Sending physician first notices

Sending physician suspension notices 48 hours prior to actual suspension

Performs reanalysis process within quality standard.

Maintains integrity of incomplete charts within quality standard.

Proactively contacts physicians and creatively encourages physician compliance with timely chart completion policies.

Attends and participates in department meetings and is responsible for all information communicated at the meetings.

Meets or exceeds productivity expectations established by HIM Director.

Performs other duties as assigned.
Release of Information
Coordinates the release of medical information to all requests, including patient, physicians, other healthcare provider, insurance companies, and attorneys, in accordance with hospital policy and state and federal laws

Copies and faxes records as needed for continuation of care

Verifies authorization in accordance with hospital policy and state and federal laws

Upholds security and confidentiality regulations for record access and review Alerts Director of unusual requests

Instructs hospital personnel, patients, and other health care providers of the policies and procedures for release of medical information, including review and return of record(s)

Reports medical data to health care professionals in accordance with hospital and departmental policies

Takes appropriate information for record requests and uses the computer to verify demographic information

Prepares and mails legible copies to requesters, and submits charges to the requester for billing of photocopy charges when indicated

Ensures that only those records required to fulfill the request are supplied to the requestor 100% of the time. (Minimum Necessary Rule)

Ensures that only those records requested by the requestor are sent to the requestor 100% of the time. (Disclosure Rule)

Immediately notifies Director if records have been disclosed inappropriately. (Breach Rule)

Logs all disclosures, regardless of whether they were in-person, fax, or mailed by end of day 100% of the time

Attends and participates in department meetings and is responsible for all information communicated at the meetings

Meets or exceeds productivity expectations established by HIM Director

Performs other duties as assigned
Become
High School Diploma or Equivalent

Must be able to read, write and speak English