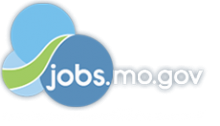 Job Information
SSM Health

RN-Charge Nurse-Behavioral Health, Adult North

in

Bridgeton

,

Missouri
Divison:
At SSM Health, we know the healing power of presence begins with compassionate employees like you. As a Registered Nurse, you've chosen a career where patients are our highest priority, as well as a strong focus on caring for the caregiver.
Adult North is an Inpatient Adult Behavioral Health Unit, which has a welcoming team that welcomes both experienced and Graduate Nurses. Our nurses and care partners are known to work very well together, and we pride ourselves on our teamwork. Whether you are looking to build a solid foundation for the start of your career in nursing or you are looking for new opportunities, Adult North is a great start. You may know by now, you will encounter Behavioral Health patients in every area of nursing, and having the skill to effectively care for these patients is a skill you'll use for a lifetime!
Sign on bonus eligible up to $5,000!
PRIMARY RESPONSIBILITIES
Assigns, directs, educates and monitors nursing and support staff during assigned shift. Contributes to or performs performance evaluations of staff.

Assesses daily patient care needs and develops and distributes patient care assignments, ensuring that population appropriate patient care is given.

Collaborates with advanced practice providers to ensure quality outcomes.

Evaluates the effectiveness of patient care and identifies any issues that affect desired patient outcomes.

Responds to complaints about patient care and manages through established channels.

May provide input for hiring, training, directing, developing and evaluating staff.

Works in a constant state of alertness and safe manner.

Performs other duties as assigned.
EDUCATION
Graduate of accredited school of nursing
EXPERIENCE
One year registered nurse experience
PHYSICAL REQUIREMENTS
Constant use of speech to share information through oral communication.

Constant standing and walking.

Frequent lifting/carrying and pushing/pulling objects weighing 0-25 lbs.

Frequent sitting, reaching and keyboard use/data entry.

Frequent use of vision and depth perception for distances near (20 inches or less) and far (20 feet or more) and to identify and distinguish colors.

Frequent use of smell to detect/recognize odors.

Frequent use of hearing to receive oral communication, distinguish body sounds and/or hear alarms, malfunctioning machinery, etc.

Occasional lifting/carrying and pushing/pulling objects weighing 25-50 lbs.

Occasional lifting/moving of patients.

Occasional bending, stooping, kneeling, squatting, twisting, gripping and repetitive foot/leg and hand/arm movements.

Occasional driving.

Rare crawling and running.
SSM Health is committed to equal employment opportunity based on race, color, religion, national origin, gender, sexual orientation, gender identity, pregnancy, age, physical or mental disability, veteran status, and all other statuses protected by law.