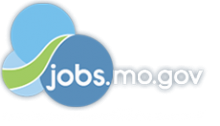 Job Information
Cabela's

Server

in

Branson

,

Missouri
Position summary:
To serve guests in an assigned station by providing courteous and efficient service that meets or exceeds guest's dining expectations.
Position responsibilities:
Supports a strong commitment to world class guest service and ensures a pleasant and enjoyable dining experience for restaurant patrons.
Completes training requirements and follows service standards as trained.
Greets guests promptly and courteously in assigned work station.
Understands and executes established procedures for verifying guest's ability to legally purchase and consume alcohol and knows how to prevent a guest from over indulging.
Learns all menus and is able to communicate all food and beverage offerings.
Effectively uses suggestive selling techniques.
Records food and beverage orders, enters orders into computer system, monitors status of order preparation and safely transports order from kitchen to guest.
Monitors and addresses guest needs during meal.
Collects monies owed for food and beverages and properly performs all guest check accountability procedures.
Performs tip declaration activities and compensates indirectly tipped associates, i.e., Bussers, Bartenders, Runners, as per established service procedures.
Performs daily cleaning activities.
Performs food running and station set-up / break-down responsibilities as assigned.
Performs any other duties, assignments and responsibilities as requested.
Bass Pro Shops
About Bass Pro Shops
Bass Pro Shops (http://www.basspro.com/) is North America's premier outdoor and conservation company. Founded in 1972 when avid young angler Johnny Morris began selling tackle out of his father's liquor store in Springfield, Missouri, today the company provides customers with unmatched offerings spanning premier destination retail, outdoor equipment manufacturing, world-class resort destinations and more. In 2017 Bass Pro Shops joined forces with Cabela's (http://www.cabelas.com/) to create a "best-of-the-best" experience with superior products, dynamic locations and outstanding customer service. Bass Pro Shops also operates White River Marine Group (http://www.whiterivermg.com/) , offering an unsurpassed collection of industry-leading boat brands, and Big Cedar Lodge (http://www.bigcedar.com/) , America's Premier Wilderness Resort. Under the visionary conservation leadership of Johnny Morris, Bass Pro Shops is a national leader in protecting habitat and introducing families to the outdoors and has been named by Forbes as "one of America's Best Employers."