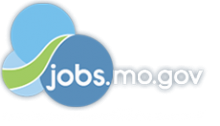 Job Information
Andy B's Entertainment & Bowling Centers

Server - Andy B's Bowl Social

in

Branson

,

Missouri
About Andy B?s Branson Bowl Social:
Think top-notch restaurant and bar meets bowling, games, entertainment and more?that?s Andy B?s. We are currently looking for new team players to provide excellent guest service in a fast-paced, fun environment. Wearing a face mask is currently required.
Job Functions: What you?ll be doing
You will be part of a team that delivers exceptional guest services every time, every visit.

Greet every guest with a smile, eye contact, and enthusiasm. *Ideally within 10 ft.

Accountable for meeting or exceeding overall ?mystery shopper? center?s experience.

Demonstrate mastery of the food and beverage menu; respond to questions about menu items and drink options.

Take accurate orders and deliver items as requested to ensure guest expectations are met consistently.

Avoid saying ?no? and find a way to satisfy guest?s requests.

Exhibit the ability to engage with multiple guests, prioritizing interactions and providing outstanding guest service.

Build a relationship that makes guests want to return to Andy B?s location.

If asked by Management, act as a peer mentor for new staff members.

Check identification of guests to verify age requirements for the purchase of alcohol

Remove dishes and glasses from tables and take to kitchen for cleaning

Process payment transactions thanking guest by name

Maintain, on an ongoing basis throughout the shift, the cleanliness of the dining, bar and billiard areas.

Perform all applicable opening, mid-day or closing preparation, cleaning and maintenance duties according to the requirements of the shift worked

Operate computer, cash register and credit card verification equipment

Attend all scheduled meetings

Perform other duties as assigned and/or directed by Company management
Job Requirements: What you?ll bring
Must be 18 years old

Minimum of 1-year experience in food service/hospitality is preferred.

Ability to work collaboratively in a fast-paced work environment.

Ability to create memorable guest connection with our food and beverages.

Ability to communicate clearly and professionally with fellow team members and management to provide exceptional guest service.

Attention to detail, strong organizational skills; ability to work under pressure amid distractions and interruptions

Abide by company dress code policy

Successful completion of T.I.P.S. training & testing
Benefits - Fun as it should be
Free bowling while off-duty (you & immediate family)

50% off food & beverage while on break time.

20% off food & beverage while off-duty

Medical, dental, and vision insurance available for full-time and part-time team members

Fun working environment
Mission Statement: Bringing Memorable FUN to People?s Lives!
Andy B's Entertainment & Bowling Centers participates in the E-verify program for all new team members. For more information, visit:
E-Verify Participation Poster (https://e-verify.uscis.gov/web/media/resourcesContents/E-Verify_Participation_Poster_ES.pdf) , E-Verify Right to Work Poster (https://www.e-verify.gov/sites/default/files/everify/posters/IER_RighttoWorkPoster.pdf) , E-Verify Right to Work Poster(Sp) (https://www.e-verify.gov/sites/default/files/everify/posters/IER_RighttoWorkPosterES.pdf)