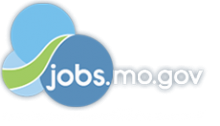 Job Information
Focus on the Family

P/T Room Attendant/Housekeeper(<19hrs/wk)

in

Branson

,

Missouri
P/T Room Attendant/Housekeeper(<19hrs/wk)
Branson, MO 65616, USA
Req #86
Wednesday, November 18, 2020
Focus on the Family has nearly 600 employees who work to achieve the mission of enriching the lives of families, engaging the culture, advocating for life and spreading the Gospel of Jesus Christ.  Our Branson Retreat Center has helped transform thousands of marriages.  Join our team where the work is meaningful, the culture is rewarding and the purpose is eternal.
The Housekeeper position exists to provide stewardship for all aspects of housekeeping. 


Essential Duties/Responsibilities:

Maintains the cleanliness of Cottages/Guest Rooms; general cleaning of bedroom, bathroom, sitting area; Outer Area of deck, porch, rockers, and shutters 

Maintains the cleanliness of Grace Chapel; general cleaning of upstairs chapel area, bathroom, and entry, and downstairs area counseling room, bathrooms, stairs, and sink area 

Maintains the cleanliness of the Hospitality Center; general cleaning of floors, windows, bathroom, and counseling rooms 

Is sensitive to know when areas are off limits for cleaning due to noise 

Does laundry, as needed 


Other Duties/Responsibilities:
Performs other duties as assigned 


Working Environment/Physical Requirements:
Must be able to pass a Post Offer Prehire Physical Exam 
Ability to lift up to 40 pounds 
Exposure to various conditions such as cleaning chemicals, fumes, dust, and bodily waste 
Frequently requires bending, kneeling, crouching and reaching
JOB QUALIFICATIONS/REQUIREMENTS
Character/Spiritual:
Exemplifies Ephesians 5:1-2, "Therefore be imitators of God as dear children nd walk in love, as Christ also has loved us and given Himself for us..."
Pursues the Great Commission given by Jesus Christ in Matthew 28:19-20, "Go therefore and make disciples of all the nations, baptizing them in the name of the Father and of the Son and of the Holy Spirit, teaching them to observe all things that I have commanded you; and lo, I am with you always, even to the end of the age."

Is a consistent witness for Jesus Christ; maintains a courteous, Christ-like attitude in dealing with people within and outside of Focus; adheres to the Standard of Moral Conduct and Statement of Faith; upholds Focus on the Family's ministry in prayer

Prays personally for Focus on the Family's staff and constituents and may occasionally lead in a public prayer

Engages in Christian ministry

Demonstrates behaviors aligned with FOF core values


Personal Characteristics:
Must be detail oriented, dependable, self-motivated Must have an even temperament that allows for working in a high-pressure, high-visibility environment 
 
 
Knowledge/Experience:
High School or equivalent 
Must attend and maintain Chemical Training Certification 


Skills, Abilities, and Special Talents/Gifts:

Ability to read and follow printed and verbal instructions 
Ability to work independently with very little immediate supervision
 
 
Pay Range:$11.11 to $12.47/hr.
Focus on the Family puts a high value on our team members and offers a unique benefit package.
Employees scheduled for 30 hours or more per week are eligible for:
Medical Plan

Dental Plan

Life Insurance

Disability Insurance

Flexible Spending
Accounts
Employees scheduled for 20 hours or more per week are eligible for:
Legal Shield/ID Shield

AFLAC

Retirement Plan

Vacation Time

Sick Time

Holidays

Service Awards
Note: This is a summary and should not be construed as future promises to continue to provide benefits as outlined above. For complete and definitive language, refer to the governing plan documents.
*Temporary employees are not eligible for benefits. 
Helping Families Thrive! Focus on the Family is a 501c3 Christian Non-Profit Ministry.
Other details