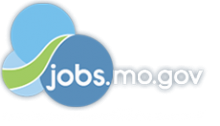 Job Information
Andy B's Entertainment & Bowling Centers

Bartender -Andy B's Bowl Social

in

Branson

,

Missouri
We're looking for bartenders, guest attendants, line cooks, and servers to join our all-star team! Skip the standard interview process and join us for an in-person hiring event Thursday, March 4.
At this event, you'll have the chance to get to know us, engage in some friendly competition, get face-to-face time with a hiring manager, and show us how you'd fit in on the team.
Please arrive on-time (before 3:30PM) and plan to be present through the duration of the event. Feel free to wear casual attire - just be yourself! Save time by completing an application before you arrive.
About Andy B?s Branson Bowl Social:
Think top-notch restaurant and bar meets bowling, games, entertainment and more?that?s Andy B?s. We are currently looking for new team players to provide excellent guest service in a fast-paced, fun environment.
Please note this position requires wearing a face mask.
Job Functions: What you?ll be doing
You will be part of a team that delivers exceptional guest services every time, every visit.

Greet every guest with a smile, eye contact, and enthusiasm. *Ideally within 10 ft.

Accountable for meeting or exceeding overall ?mystery shopper? center?s experience.

Adhere to all company guidelines and standards for serving alcoholic beverages.

Mixing and serving alcoholic and non-alcoholic beverages for guests at the bar and in the restaurant.

Take, prepare and serve all bar orders for beverages and/or food placed by guests and servers

Thoroughly knowledgeable on menu, food preparation, beer, liquor & wine programs

Act as a server in a restaurant during off-peak times, and assist servers as needed anytime

Communicates in a professional manner to ensure our guest service expectations are met to both our guests & fellow team members

Maintain the cleanliness of the bar glasses, utensils, bar equipment, and bar areas

Perform all applicable opening, mid-day or closing preparation, cleaning and maintenance duties according to the requirements of your shift

Perform other duties as assigned and/or directed by Company management
Job Requirements: What you?ll bring
Must be at least 21 years of age

Minimum of 6 months job experience with cash handling responsibilities is preferred

Minimum of 1-year experience in food service/hospitality desired, but not required

Maintains a positive work environment work environment with all team members and fosters a team-oriented approach to accomplish tasks

Basic math, money handling, reading skills

Basic knowledge of beer, wine and spirits and be familiar with standard drink recipes

Attention to detail, strong organizational ability; ability to work under pressure amid distractions and interruptions

Possess good customer relations abilities, outgoing and friendly manner, courteous and cooperative attitude, team oriented

Knowledge of food and beverage specifications and workplace safety procedures

Abide by the center?s dress code policy.

Successful completion of T.I.P.S. course within 90 days date of hire
Benefits - Fun as it should be
Free bowling while off-duty (you & immediate family)

50% off food & beverage while on break time.

20% off food & beverage while off-duty

Medical, dental, and vision insurance available for full-time and part-time team members

Fun working environment
Mission Statement: Bringing Memorable FUN to People?s Lives!
Andy B's Entertainment & Bowling Centers participates in the E-verify program for all new team members. For more information, visit:
E-Verify Participation Poster (https://e-verify.uscis.gov/web/media/resourcesContents/E-Verify_Participation_Poster_ES.pdf) , E-Verify Right to Work Poster (https://www.e-verify.gov/sites/default/files/everify/posters/IER_RighttoWorkPoster.pdf) , E-Verify Right to Work Poster(Sp) (https://www.e-verify.gov/sites/default/files/everify/posters/IER_RighttoWorkPosterES.pdf)