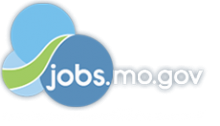 Job Information
CommunityAmerica Credit Union

Virtual Relationship Specialist

in

Blue Springs

,

Missouri
The Virtual Relationship Specialist provides support and service to new and existing Credit Union members using ITM digital video interactions, phone calls and e-mails. Provides a prompt and professional member experience while focusing on building and enhancing member relationships to foster financial peace of mind.
• Knowledgeable of and apply effective sales techniques including, however not limited to; utilizing open ended questions, active listening and comprehension skills, overcoming objections and closing.
• Understand and apply savings policies, procedures and dividend rates.
• Understand the consumer lending process as it relates to cross-sell opportunities, loan products and interest rates.
• Properly identify members on every interaction using established guidelines and procedures.
• Provide accurate account information using account security procedures.
• Recognize account flags such as: holds, delinquent loans and screen messages before disbursing deposit/loan checks.
• Recognize inconsistencies regarding checks being deposited and account activity.
• Understand check hold processes and procedures.
• Must be member focused and able to convey information in an enthusiastic and positive manner.
• Greet members enthusiastically and constantly look for ways to "surprise and delight" them.
• Provide quality member service that exceeds the member's expectations.
• Communicate via camera and articulate clearly and concisely with members in the drive thru.
• Process cash/check transactions, including deposits, withdrawals, loan payments, bonus checks and transfers from one account to another.
• Balance electronic cash drawers throughout the day and at the end of each shift.
• Perform financial transactions in an efficient and precise manner.
• Support individual, team and credit union goals as determined by credit union management.
• Utilize system software provided.
• Promotes honest and open communication throughout the credit union.
• Demonstrate behaviors that are consistent with the credit union's values, philosophies and leadership characteristics.
• Work with other credit union departments to insure the workflow or process is providing the best service to the members.
Education and Experience
• High School diploma or equivalent.
• Six (6) months to two (2) years experience in a financial institution, contact center or customer service position.
• Must possess superior problem solving skills.
Knowledge, Skills, and Abilities
• Ability to multi-task and adapt to change with systems, processes and procedures
• PC literate
• Knowledge of or willing to develop sales techniques
• Knowledge of credit union services and products
• Appropriately resolve conflicts and escalated issues
• Ability to function and thrive in a production environment
• Ability to work effectively individually and within a team environment
• Ability to resolve interpersonal conflict and mis-communications
• Knowledge of spreadsheet software and use word processing software
• Ability to maintain a high level of confidentiality
ID: 1197
External Company Name: CommunityAmerica Credit Union
External Company URL: https://www.communityamerica.com/
Street: 1800 S Outer Rd