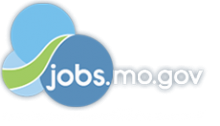 Job Information
Chewy

Recruiter

in

Belton

,

Missouri
Our Opportunity:
Chewy\u0026amp;nbsp;is looking for a dynamic Recruiter to join our team in the Kansas City Metro Area. This individual will help us continue to build incredible talent for this rapidly growing eCommerce business. You\u0026#39;re a full-cycle recruiter who understands how to independently source quickly and creatively, while always keeping candidate experience top of mind. You\u0026#39;re highly responsive to our candidates as well as our hiring managers. You\u0026#39;re incredibly skilled at sourcing top-notch candidates in a variety of functions. We have an incredible product offering and exceptional employees - you\u0026#39;ll be one of the key players in continuing our pattern of success by finding and hiring the best talent.
What You\u0026#39;ll Do:
Execute recruiting and pipelining plans

Identify recruiting sources, assess new talent and develop leading-edge methods to attract diverse talent.

Conduct independent sourcing via social recruiting, networking, job postings, cold calls, etc.

Work closely with hiring managers to understand their needs in order to identify the right talent; ensure goals are met.

Ensure a phenomenal candidate experience.

Juggle multiple priorities with finesse.

Manage a consistent, high volume flow of qualified candidates through active and passive sourcing methods.

Develop pipeline of candidates in niche areas as determined by market needs and business strategies.

Participate in Campus Recruiting.

Conduct candidate reference checks striving to raise our hiring bar with each new recruit.

Track goals, metrics and performance of the hiring cycle; regularly communicate status and results.

Propose and implement ongoing innovations and improvements to recruitment process

Maintain a high level of professionalism and confidentiality at all times.

Regularly connects with new hires to ensure a great candidate experience translates Leads HRIS and Time and Attendance system implementations within corporate and field offices as required.

Performs other related duties as required and assigned.\u0026amp;nbsp;\u0026amp;nbsp;
If you have a disability under the Americans with Disabilities Act or similar law, or you require a religious accommodation, and you wish to discuss potential accommodations related to applying for employment at our company, please contact HR@Chewy.com.
\u0026amp;nbsp;
To access Chewy's Privacy Policy, which contains information regarding information collected from job applicants and how we use it, please click here: Chewy Privacy Policy.
Chewy is committed to equal opportunity. We value and embrace diversity and inclusion of all Team Members. \u0026amp;nbsp; If you have a disability under the Americans with Disabilities Act or similar law, or you require a religious accommodation, and you wish to discuss potential accommodations related to applying for employment at Chewy, please contact\u0026amp;nbsp;HR@Chewy.com. \u0026amp;nbsp; To access Chewy's Privacy Policy, which contains information regarding information collected from job applicants and how we use it, please click here:\u0026amp;nbsp;https://www.chewy.com/app/content/privacy).