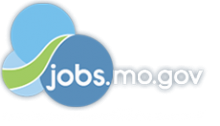 Job Information
HCA, Hospital Corporation of America

Housekeeping EVS Tech

in

Belton

,

Missouri
_Full-time_
Do you have a passion for healthcare and helping others? Do you enjoy working in a fast-paced, patient-centered environment? Jump-start your career in our Environmental Services department. Submit your application today!
OurEVS Techsare a committed, caring group of colleagues. We have a passion for creating positive patient interactions. If you are dedicated to caring for the well-being of others, this could be your next opportunity. We want your knowledge and expertise!
Benefits: (Full-time and Part-time positions) Our employees come first. We provide a total compensation package to make sure your needs are met. Choose the medical coverage package that best suits you. Look after your loved ones while still getting paid with our Paid Family Leave. Plan for your future with our matching 401k or opt-in for several other benefits including tuition assistance, student loan repayment, family and medical flex spending accounts, life insurance, and identity theft protection.
Come Grow With Us. Your passion is caring. So is ours. Come grow your career with us—become a member of a collaborative team whose mission focuses on the care and improvement of human life
The Belton hospital is one of the many HCA Midwest Health System hospitals in the Kansas City and surrounding areas. Located conveniently at Highways 71 and 58 in Belton, Mo., Belton Regional Medical Center is a 71-bed acute care facility offering a full range of inpatient and outpatientservices. In 2011-2012, the hospital underwent a $39.2 million dollar renovation and expansion project to meet the growing medical needs of its community. Since 1984, our mission has been to provide the citizens of southern Jackson and northern Cass counties access to important health resources. The excellent medical staff, advanced technology, community programs and highly qualified personnel make it possible to meet that goal.
Lean more about working at Belton Regional Medical Center where above else we are committed to the care and improvement of human life: https://beltonregionalmedicalcenter.com/
Thinking of relocating to Kansas City (Relocation Assistance Provided) Learn about living in one* America's _ Coolest Cities_.*
Learn more about living in KC. *http://www.thinkkc.com/with/HCAMidwstw*
*What you will do in this role *
Proper disposal of potentially hazardous waste and linens
Proper disposal of general recycling and general waste
Demonstrate knowledge of cleaning protocol for isolation rooms, OR and/or Emergency
Demonstrates working knowledge of AIDET, utilizing with each patient interaction
Regular, reliable attendance is required to ensure the highest level of patient care
Follows hospital safety and quality standards and expectations, as it pertains to job performance and patient care
Behavior demonstrates understanding and adherence to Belton Regional Medical Center's ICARE values: o Perform all daily activities withINTEGRITY o ShowCOMPASSIONin all interactions o ALWAYSdeliver the highest level of patient care and customer satisfaction, every time o ExhibitRESPECTto self and others Work to achieve the highest standards ofEXCELLENCE
_Knowledge/Professional Licensure/Registration/Certifications:_ * High school diploma or equivalent _Experience:_ * Housekeeping experience in a hospital setting preferred.
Hospital Corporation of America (HCA) is a leading healthcare provider with over 31.2 million patient encounters a year at locations in 21 states including the UK. We care about our community! HCA has been continually named one of Ethisphere's most ethical company's in the world since 2010. In 2018, HCA spent an estimated $3.3 billion in cost for the delivery of charitable care, uninsured discounts, and other uncompensated expenses.
If you are looking for an opportunity that provides satisfaction and personal growth, we encourage you to apply. We promptly review all applications. If you are highly qualified you will hear from one of our managers. Come unlock the possibilities and apply today!
We are an equal opportunity employer and value diversity at our company. We do not discriminate on the basis of race, religion, color, national origin, gender, sexual orientation, age, marital status, veteran status, or disability status.
Job: *Environmental Services
Title: Housekeeping EVS Tech
Location: Missouri-Belton-Belton Regional Medical Center
Requisition ID: 09728-59796