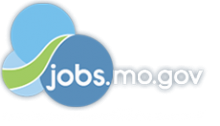 Job Information
Chewy

Facilities Area Manager

in

Belton

,

Missouri
Our Opportunity:
Chewy is currently recruiting a\u0026amp;nbsp;Facilities Area Manager.\u0026amp;nbsp; This position is responsible for maintaining the building, including the office, fulfillment and grounds. Reporting to the Facility Manager, the Facilities Area Manager performs and oversees tasks related to electrical, security, environmental, and sanitation. This individual collaborates with and supports the warehouse, fulfillment and operations areas.
What you'll do:
Supervises operations including a variety of scheduled equipment set-up activities, preventive and routine maintenance activities.

Manages and directs work programs for the maintenance of building, plumbing systems, electrical systems, landscaping and parking areas.

Manages equipment maintenance requests.

Prepares and presents information concerning operational effectiveness and service levels to upper management.

Responsible to manage the cleaning and care for buildings, facilities and warehouse equipment in order to ensure they are maintained in a safe and healthy manner.

Provides technical guidance and inspects work to ensure it is performed according to requirements, writes specifications for new equipment purchases.

Maintains spare parts and supplies inventory and orders accordingly.

Manages the Inspection of powered industrial equipment and other equipment periodically to determine maintenance needs.

Maintains service and down time records on all warehouse equipment, and keeps work records for vehicles maintained and repaired.

Create \u0026amp;amp; implements programs, schedules, and procedures required to ensure building and warehouse cleanliness.

Initiates and carries out projects that improve efficiency and/or reduce operating costs.

Project management and supervising and coordinating work of contractors.

Ability to interface with governmental agencies such as Building and Fire Inspectors in a proactive and open dialogue.

Knowledge of preventative maintenance programs, establishing such, meeting scheduling and holding property manager to commitments.
What you'll need:
Warehouse Fulfillment Maintenance Experience with 3-5 years' experience in distribution or fulfillment maintenance settings.

This position requires experience with conveyors, PLC's, rollers, rack replacement, powered industrial equipment, and other material handling equipment.

This position requires a team player attitude, excellent interpersonal and communication skills, attention to details and project coordination.

Comprehensive knowledge of equipment and facility maintenance programs and procedures.

5S concepts to build and maintain facility cleanliness

Experience in operation of warehouse equipment to include: reach trucks, pallet jacks, floor scrubber, dock stockers, order pickers, balers, compactors and compressors.

Computer efficiency in word, excel and other data base spreadsheet programs preferred

Intermediate understanding electrical systems, including how DC and AC work and differ; amps, voltage, watts knowledge.

Background and experience with conveyors, air compressors, scanners, electronic control, or industrial building maintenance required.

Ability to read and interpret documents such as safety rules, operating/maintenance instructions and procedures manuals is required.

This candidate must have excellent oral, written communication and interpersonal skills, as well strong planning and organization skills.

Position may require travel.\u0026amp;nbsp;
Bonus:
Mastery in tool use

Welding and electrical experience
\u0026amp;nbsp;
Chewy is committed to equal opportunity. We value and embrace diversity and inclusion of all Team Members. \u0026amp;nbsp; If you have a disability under the Americans with Disabilities Act or similar law, or you require a religious accommodation, and you wish to discuss potential accommodations related to applying for employment at Chewy, please contact\u0026amp;nbsp;HR@Chewy.com. \u0026amp;nbsp; To access Chewy's Privacy Policy, which contains information regarding information collected from job applicants and how we use it, please click here:\u0026amp;nbsp;https://www.chewy.com/app/content/privacy).