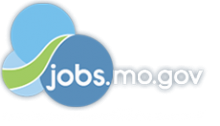 Job Information
HCA, Hospital Corporation of America

Cardiac Sonographer

in

Belton

,

Missouri
Do you have the career opportunities as a Cardiac Sonographer you want in your current role? We have an exciting opportunity for you to joinBelton Regional Medical Centera facility that is part of the nation's leading provider of healthcare services, HCA Healthcare.
We are committed to providing our employees with the supportthey need. At BRMC weoffer an array of medical, dental, and vision packages as well as several add-on perks to make your benefits package truly customizable to you and your family needs. Some of our uniquebenefitswe offer include: o Paid Personal Leave o 401k (100% annual match – 3%-9% of pay based on years of service) o Identity Theft Protection discounts o Auto, Home, and Life Insurance options o Adoption Assistance o Employee Stock Purchase Program (ESPP) Great healthcare starts with compassion. Would you like to unlock your potential with a leading healthcare provider dedicated to the growth and development of our colleagues? Join the BRMC family! We will provide you the tools and resources you need to succeed in our organization. We are currently looking for an ambitious Cardiac Sonographer to help us reach our goals. Unlock your potential here!
Cardiac sonographers perform echocardiograms, or ultrasound imaging, to evaluate different aspects of the heart, such as chamber size, valve function and blood flow. While cardiac sonographers do not themselves diagnose patients, they work with physicians in doing so or may assist in other diagnostic procedures. * * Responsibilities: * Under direct supervision of the Cardiology Nurse Manager or preceptor, the Cardiac Sonographer is responsible for accurately performing echocardiograms on all patients (including infants, adolescents and adults).
* Responsibilities also include analyzing the information and providing calculations to assist the physician in providing appropriate care and treatment. * Assists with stress testing, trans-esophageal echocardiograms, patent foramen ovale closures, and any other activities assigned by the Cardiology Nurse Manager to assure the department runs effectively and efficiently including the maintenance of patient records. * The Cardiac Sonographer will carry out any other activities assigned by the Cardiology Nurse Manager including Outreach assignments. * Responds within 30 minutes when on stand-by.
High School Diploma and completion of an accredited cardiac sonography program OR minimum of an Associate's Degree in Allied Health related field.
Current registration through the American registry of Diagnostic Medical Sonographers (ARDMS) or Cardiovascular Credentialing International (CCI) with active status in adult echocardiography, BLS required upon hire.
Minimum 2 years' experience in Echo preferred. Since 1984, our mission has been to provide the citizens of southern Jackson County and northern Cass counties access to important health resources. To meet the growing medical needs of our community, we underwent a $39.2 Million Dollar renovation. Today, we offer a full range of inpatient and outpatient services, Supported by our excellent staff, advanced technology, and deep relationships within our community. BRMC is a 70 bed facility with over 300 staff members and over 260 physicians.
HCA Healthcare has been continually named a/World's Most Ethical Company by Ethisphere/since 2010. In 2018, HCA Healthcare spent an estimated $3.3 billion in cost for the delivery of charitable care, uninsured discounts, and other uncompensated expenses.
Be a part of an organization that invests in you. We are actively reviewing applications. Highly qualified candidates will be promptly contacted by our hiring managers for interviews. Submit your application and help us raise the bar in patient care!
We are an equal opportunity employer and value diversity at our company. We do not discriminate on the basis of race, religion, color, national origin, gender, sexual orientation, age, marital status, veteran status, or disability status.
Job: *Imaging
Title: Cardiac Sonographer
Location: Missouri-Belton-Belton Regional Medical Center
Requisition ID: 09728-67324