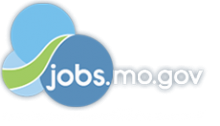 Job Information
Chewy

Assistant General Manager

in

Belton

,

Missouri
Our Opportunity:
Chewy is currently recruiting for an\u0026amp;nbsp;Assistant General Manager with fulfillment and/or distribution experience to support one of our high volume fulfillment centers in Belton, MO. The Assistant General Manager, reporting to the Site GM, will drive productivity and continuous process improvements for a multi-shift, high volume e-fulfillment operation that encompasses safety, inventory control, receiving, picking, packing, and shipping. You will lead and inspire the development of the management team and associates by demonstrating a command of operational efficiencies and a mastery of team member engagement. This person will be responsible for setting high standards and goals for the Fulfillment Center and ensuring that these standards and goals are achieved. This position requires a results-oriented, high-energy, dynamic individual with both stamina and mental quickness to be able to work and thrive in a fast-paced, high-growth Fulfillment Center. Excellent communication skills with all levels of management and staff will be imperative.
What you\u0026#39;ll do:\u0026amp;nbsp;
Accountable for all activities at the Fulfillment Center, to include: overseeing operations to attain maximum production efficiency, overseeing safety and inventory control to ensure the site builds a strong culture of safety and quality, and ensuring all functions operate at levels which exceed customers' needs and established financial benchmarks.

Recommends policies and programs, which guide the organization in maintaining and improving its competitive position and the profitability of the operation, oversees activities so that shipping is on schedule and product is within quality standards and cost objectives.

Ensures Fulfillment Center adheres to company policy and administering practices in fair and equitable manner.

Manages budget and controls expenses.

Develops and appraises staff effectively.

Takes corrective action as necessary on a timely basis and in accordance with company policy. Consults with Human Resources as appropriate.

Ensures standards for product quality, equipment, and operator performance are maintained and that cost-effective technology is used to maximize production. Ensures fixed assets are preserved.

Approves recommendations on purchases of new equipment and improvements to plant property.

Keeps up-to-date on information and technology affecting distribution to increase innovation and ensure continual improvement throughout the Fulfillment Center.
What you\u0026#39;ll need:
Bachelor's Degree from an accredited university

8+ years direct management experience, including a salaried workforce, in a manufacturing, production or distribution environment.

Ecommerce Fulfillment experience (direct to consumer) strongly desired

Experience with performance metrics, process improvement, and Lean techniques

Experience with the full staffing lifecycle, including interviewing, hiring, performance management, promotions and terminations

Candidates must be flexible to work a variety of hours as business demands, including overnight, weekends and holidays

Must be willing to travel
Bonus:
\u0026amp;nbsp;
Chewy is committed to equal opportunity. We value and embrace diversity and inclusion of all Team Members. \u0026amp;nbsp; If you have a disability under the Americans with Disabilities Act or similar law, or you require a religious accommodation, and you wish to discuss potential accommodations related to applying for employment at Chewy, please contact\u0026amp;nbsp;HR@Chewy.com. \u0026amp;nbsp; To access Chewy's Privacy Policy, which contains information regarding information collected from job applicants and how we use it, please click here:\u0026amp;nbsp;https://www.chewy.com/app/content/privacy).