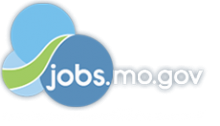 Job Information
Peraton Corporation

Information Security Systems Engineer

in

Arnold

,

Missouri
Overview
This is an excellent opportunity to utilize your technical skills supporting the Information Technology Enterprise Managed Services (ITEMS) User Facing Services (UFS) mission at the National Geospatial-Intelligence Agency (NGA). In this mission, we provide NGA with a bridge to the future, strengthening critical ISP services to mission users, harnessing the capacity of current and emerging Intelligence Community Information Technology Enterprise (IC ITE) services, and delivering the Power of GEOINT into the hands of users supporting critical time-sensitive functions. Our team operates and sustains User Facing Services for NGA, provides continuous improvement, implements special orders, and postures NGA to transition to future IC DTE service offerings.
You will serve as an Information Security Systems Engineer (ISSE) and be responsible for achieving individual and team objectives for:
Maintaining the accreditation of the assigned Security Plans to the ICD 503 RMF requirements.

Ensuring that the architecture and design of DoD information systems are functional and secure.

Providing security subject matter expertise at all engineering, change, configuration control and other meetings.

Participating in risk assessment during the certification and accreditation process.
Responsibilities
Responsibilities:
For all assets maintained and falling under the UFS contract area of responsibility, the ISSE will conduct the following activities:
Provide assessment and authorization (A&A) services in accordance with ICD 503 Risk Management Framework, to include:

Collection and review of ACAS scans. Document and recommend mitigation actions.

Collection and review of STIG scans. Document and recommend mitigation actions.

Address identified and relevant controls from the IA Requirement Catalog (IRAC).

Prepare Test Plan to address identified controls.

Use XACTA 360 and the accreditation process flow within. Know where and when to update.

Use HBSS to create tags, look up equipment, apply tags and export reports.

Use Tenable Security Center to retrieve reports from the Nessus Manager

Support A&A compliance with:

Information assurance policies standards and guidelines

Security risk assessments

Continuous monitoring

Continuity planning

Develop/maintain security documentation per NGA/IC/DoD/Industry standards and policies.

Coordinate all A&A initiation and renewal activities working with the NGA Designated Authorization Official (DAO or DAOR).

Perform decommission activities as required for assets and Security Plans.

Address any Information Assurance or Cybersecurity notices, orders, taskings, or directives as required following the NGA operations vulnerability and patch management process.

Attend and participate in weekly vulnerability and risk management meetings.

Ensure that all services, operational systems, devices and applications are compliant and sustain compliance with the most current Defense Information System Agency (DISA) security technical implementation guides (STIGs), Security Requirement Guides (SRGs), Information Assurance Vulnerability Management (IAVM) requirements, USCYBERCOM Operational Orders (OP ORDs) and approved security updates.

Perform security audits and assessments – create of Plan of Action and Milestones (POAMs).

Coordinate with System Administrators and others for the remediation of all vulnerabilities and report results. For any open vulnerability, document, obtain approval and status POAMs.

Update Security CONOPS and Information Technology Disaster Recovery (ITDR) plans for each Security Plan.

Participate in the development, implementation, and testing of disaster recovery methods and procedures for the ITDR Plan.

In coordination with NGA Government personnel, ensure the appropriate Security CONOPS, ITDR Plan, all Gold Data for FISMA, CCRI, FISCAM, OMB 53/300, and TAM (PS-AM & CMDB) are current, executable and consistent for each SPID.

Conduct technical and administrative STIG/SRG reviews for all CCRI technology areas each quarter.

Assist in the preparation and deliver of monthly and quarterly Assessment and Compliance Status Reports.

Provide ad-hoc reporting to assist the Government in assessing readiness of all applicable UFS systems, applications, and devices in response to short notice/no-notice DISA, CCRI, Computer Network Defense – Service Provider (CND-SP), or other directed inspections/audits.

Support remediation of findings from routine NGA vulnerability scanning, A&A assessments, or inspections with NGA service providers to support USCYBERCOM 21-day remediation requirements.

Support rapid patching deployment process and reporting for USCYBERCOM or vendor patches addressing zero-day exploit activities to support a 7-day remediation timeline as directed by the CSOC.

Establish plans, procedures and technical measures for UFS design and infrastructure to provide Continuity of Operations Planning (COOP) and off-site backup capabilities in accordance with NGA Directive (NGAD) 3020.

Ensure the UFS design and infrastructure meets all COOP and off-site backup requirements in accordance with NGAD 3020.

Coordinate and participate with NGA Operation Center and other identified service providers or contracts for any exercises or executions involving UFS
Qualifications
Required Qualifications
Bachelor's degree and 6+ years of relevant experience; or Master's degree.

DoD 8570 certification; minimum certification is Security+ CE.

An active TS/SCI Clearance.
Desired Qualifications
Understanding of risk management framework for ICD-503.

Experience with the following systems/platforms/tools: XACTA; XACTA 360 (preferred); HBSS; ACAS; Nessus.

NGA experience.
Security Clearance:
This position requires an active TS/SCI security clearance and maintenance thereafter is required.
About Peraton
Peraton drives missions of consequence spanning the globe and extending to the farthest reaches of the galaxy. As the world's leading mission capability integrator, we are a trusted provider of highly differentiated national security solutions and technologies that keep people safe and secure. Peraton serves as a valued partner to essential government agencies, including the Intelligence Community, Department of Defense, Department of Health and Human Services, and NASA. Every day, our 10,000 employees do the can't be done, solving the most daunting challenges facing our customers.
EEO Statement
We are an Equal Opportunity/Affirmative Action Employer. We consider applicants without regard to race, color, religion, age, national origin, ancestry, ethnicity, gender, gender identity, gender expression, sexual orientation, marital status, veteran status, disability, genetic information, citizenship status, or membership in any other group protected by federal, state, or local law.
Job Locations US-MO-Arnold
Posted Date 1 week ago (2/18/2021 10:57 AM)
Requisition ID 2020-10012
Category Information Technology
Clearance Status Active/Current
Security Clearance TS/SCI
Mission Area Intelligence